Onlangs wilde ik nieuwe Lux-jes naaien voor de meisjes, met het oog op het nieuwe seizoen.
Ik miste echter de lange mouwen, aangezien we niet het hele jaar door mooi weer zullen hebben ;-).
Daarom tekende ik het patroondeel voor lange mouwen, testte het uit in verschillende maten en kan het nu voor iedereen gratis ter beschikking stellen.
A while ago, I was so ready to start sewing fall and winter Lux dresses for the girls.
I realized I missed the pattern piece for long sleeves and decided to draft one.
So I went to work, draw the pattern piece and tested it in different sizes.
Now it's ready for everyone to download for free.
De eerste versie werd genaaid voor Nova in maatje 92.
Ik vond een prachtstofje van Elvelyckan design en naaide daar de allereerste Lux voor meisjes met lange mouwen uit.
The first one I sewed was for Nova, in size 92.
This amazing fabric, designed by Elvelyckan design, was perfect for my very first long sleeved Lux dress.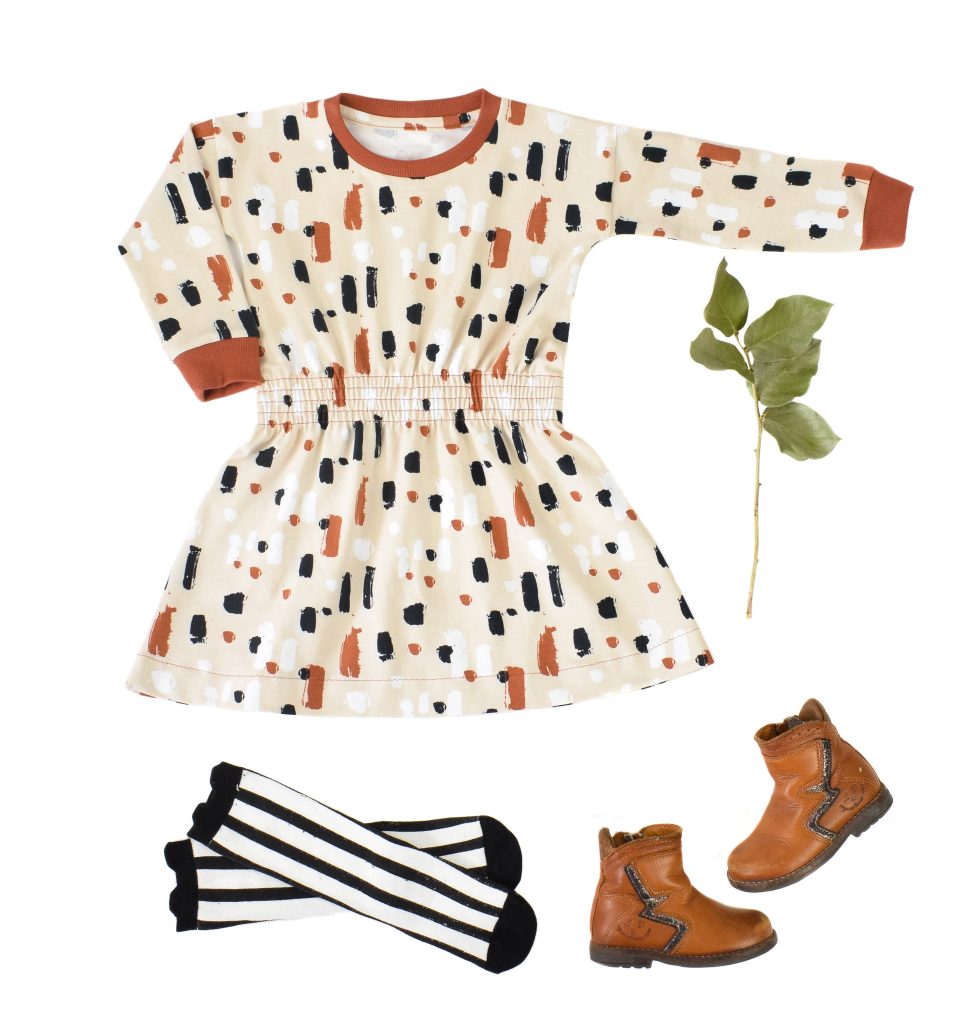 Het blijft een uitdaging om die kleine dabber van ons gefotografeerd te krijgen.
Ik deed alvast een poging ;-).
It's still a challenge to photograph this little rascal but I tried anyway 😉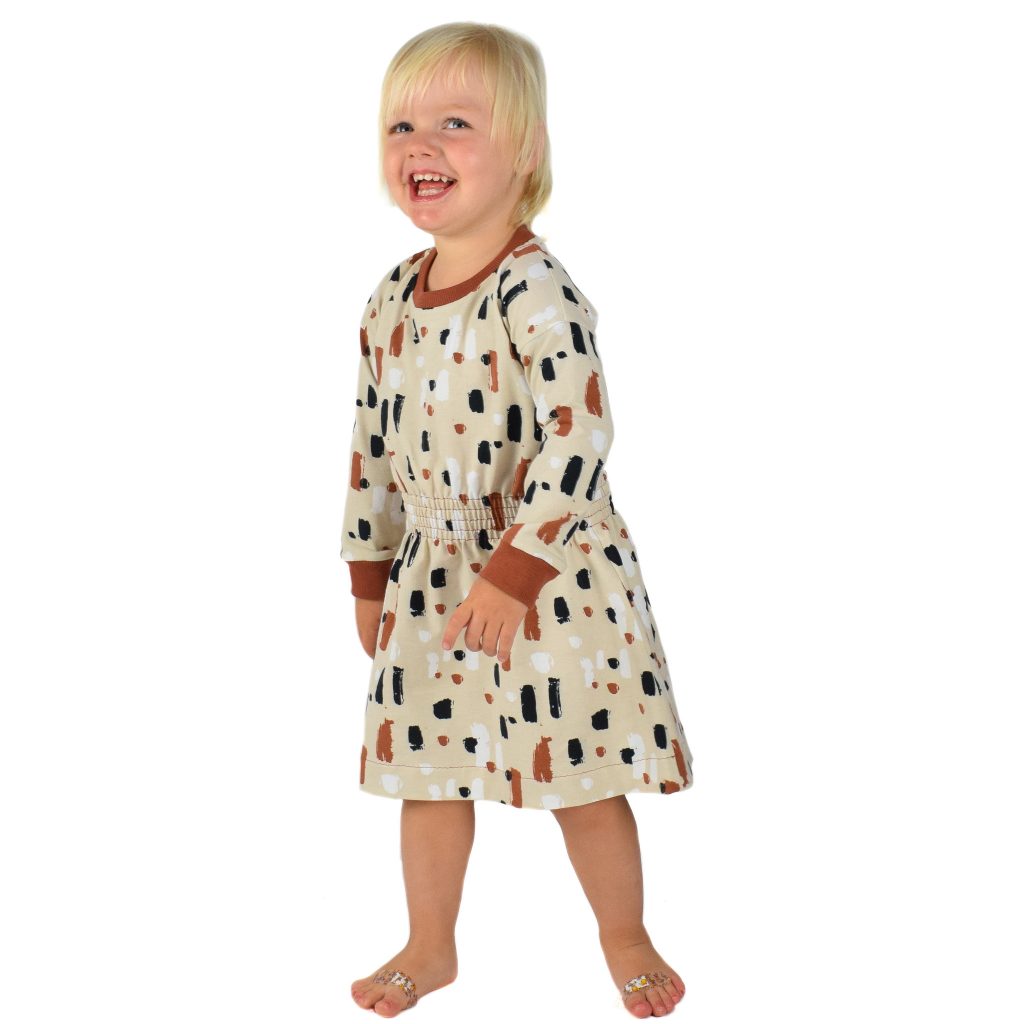 Daarna was Sterre aan de beurt.
Zij kreeg een versie in een luipaardstofje, ik kon er niet aan weerstaan, haha!
Afterwards, it was time to make one for Sterre.
I chose a leopard printed fabric I just couldn't resist, haha!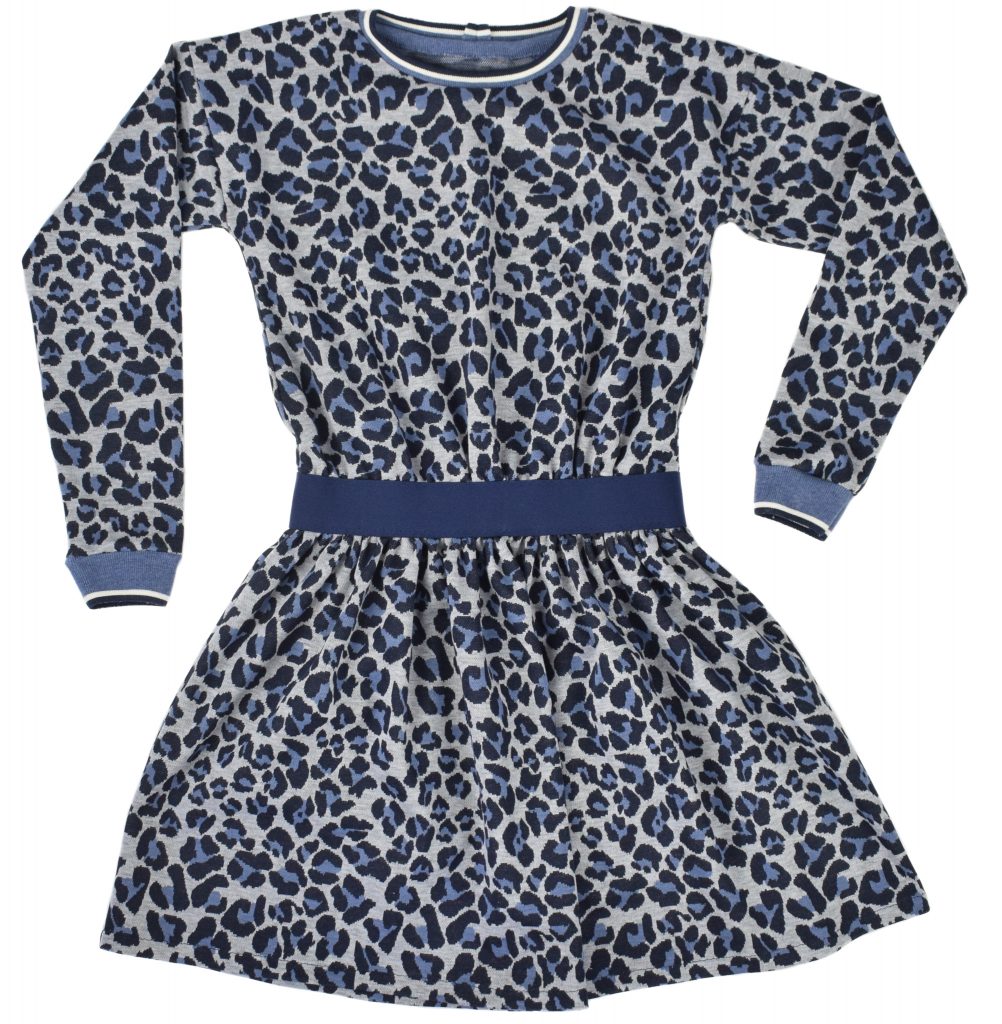 En de aan-foto ziet er zo uit: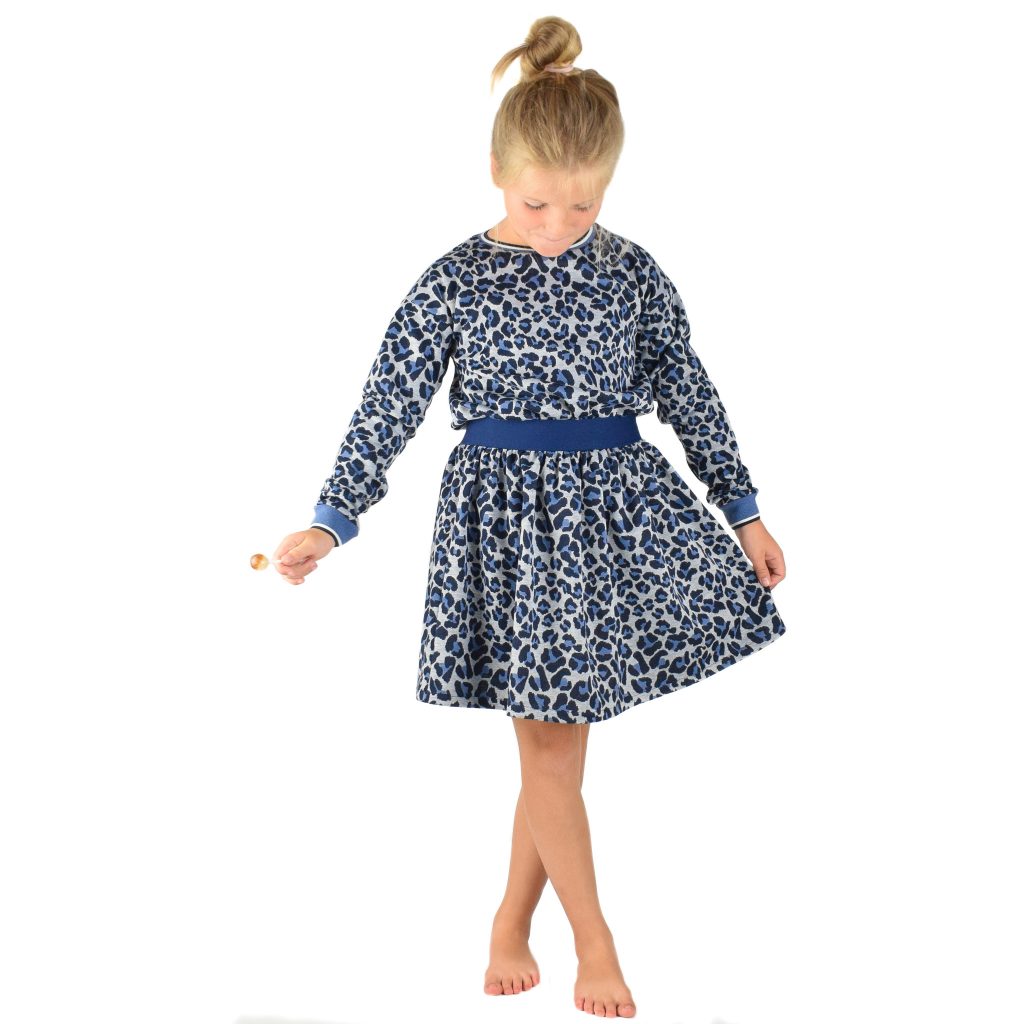 Patroon/Pattern: Lux jurk & jumpsuit voor meisjes / Lux dress and jumpsuit for girls – Bel'Etoile
Stof/Fabric Nova: Tricot/Knit by Elvelyckan design – De Stoffenkamer
Stof/Fabric Sterre: Stevige tricot/firm knit – De Stoffenstraat
Willen jullie ook Lux jurken maken voor herfst en winter?
Download dan hier gratis het patroondeel voor de lange mouwen en bijhorende mouwboordjes.
De tutorial voor het bevestigen van de mouwen kan je hier bekijken.
Are you in for some Lux sewing for fall and winter?
You can download the pattern piece for long sleeves and cuffs here.
You can find the tutorial for adding the sleeves here.
Altijd blij met jullie reacties!
Liefs/Love, Isabel