Het is niet de eerste keer dat ik met veel plezier vertel over de patronen van Nanöo.
Ze zijn allemaal van de hand van Cristina, het gezicht achter de webshop en ik mis er niet 1 in mijn collectie.
Niet alleen ontwerpt ze stijlvolle damespatronen, ook de kids komen aan bod.
Aan een heel ander tempo dan anders, lees: trager, werk ik aan de herft/wintergarderobe van mijn meisjes.
Anders is deze binnen een maand volledig gevuld en hebben ze niets meer nodig.
Ook vraagt Sterre meer en meer naar andere dingen dan jurken en dat kwam goed uit want deze outfit stond al lang op mijn lijstje.
Ziehier de Nanöo top voor meisjes, gecombineerd met de Bibiana rok.
This is not the first time I do a shoutout for the Nanöo patterns.
They're all designed by Cristina, the lady behind the webshop, and I own the entire collection.
She designs stylish pattern for women as well as for children.
For the fall/winter collection for my girls, I'm sewing much slower then usual, otherwise, there wardrobe is full within the month and I'm sewing clothes they're not going to wear.
Sterre asks for some different pieces lately, not only dresses, and I was happy to hear because I've been meaning to sew this outfit for a long time.
I present to you: the Nanöo top for girls in combination with the Bibiana skirt.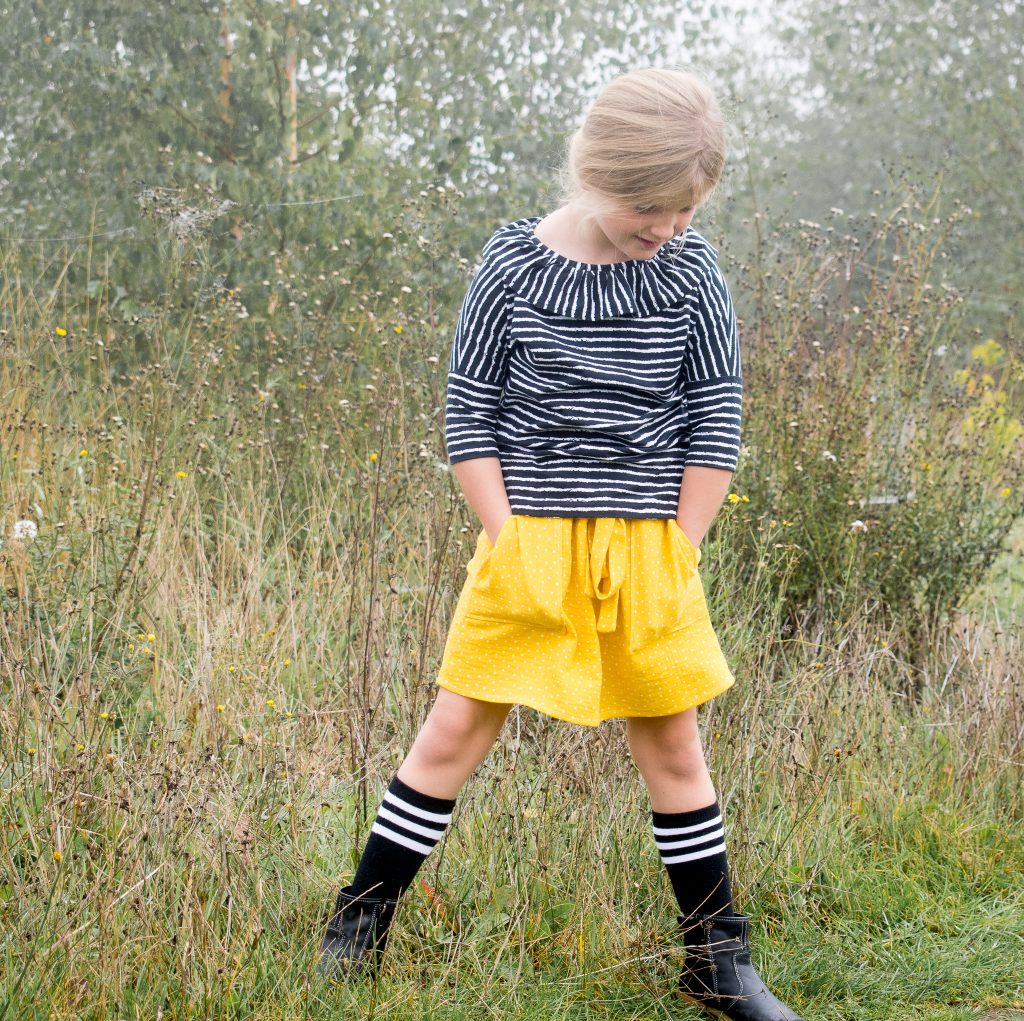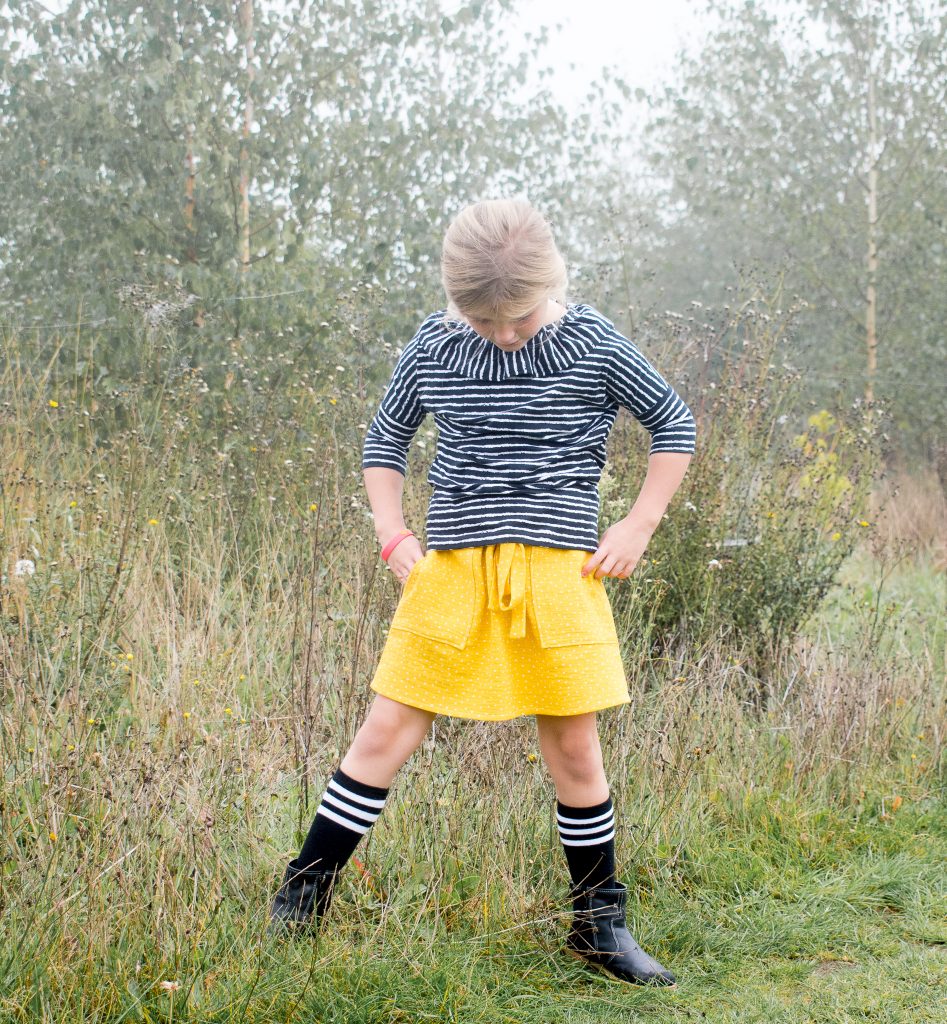 Het topje is een fantastische basic waar je alle kanten mee op kunt.
Deze keer voegde ik een ruffle toe aan de halslijn voor wat extra speelsheid.
Leuk ook om met lijntjes te spelen bij het topje.
Het rokje is een absolute topper met opgestikte zakken en een striklint vooraan.
In de tailleband zit een elastiek zodat je steeds kan zorgen dat het rokje mooi past.
The top is a fantastic basic piece, perfect for every occasion.
I added a little ruffle to the neckline for some extra playfulness and played with the lines of the fabric as well.
The skirt is amazing and has pockets and a bow tie belt.
The waistband has an elastic in it so it fits perfectly.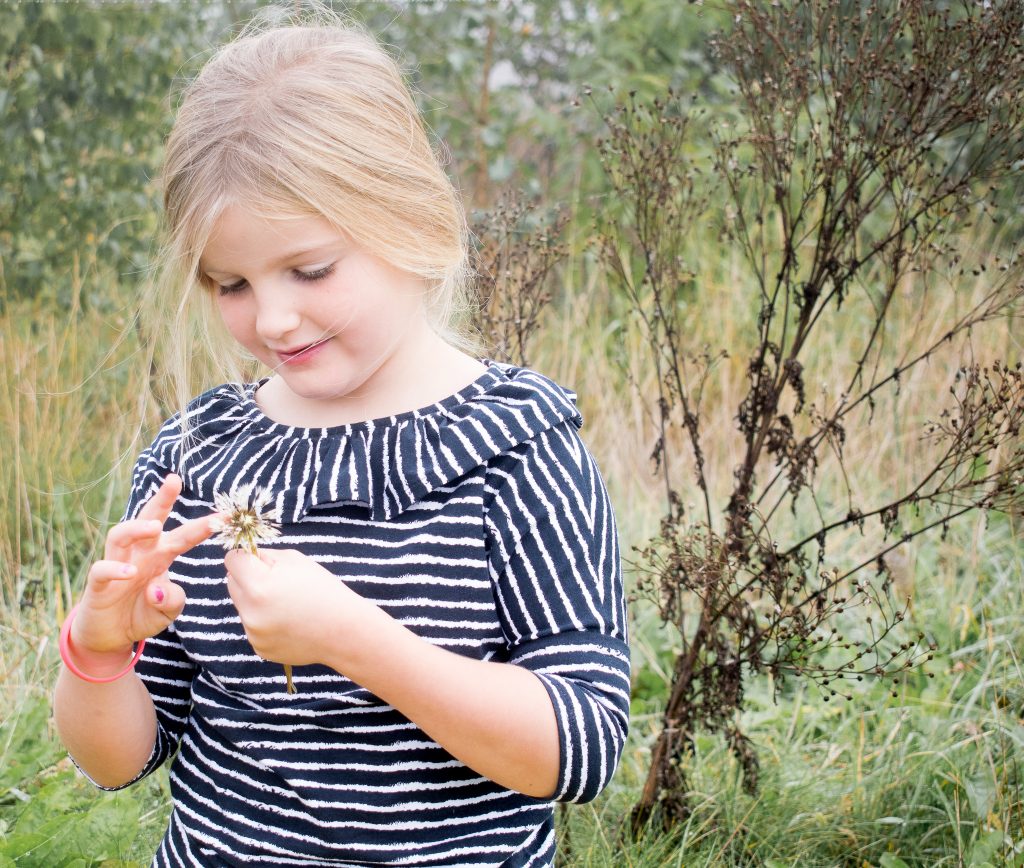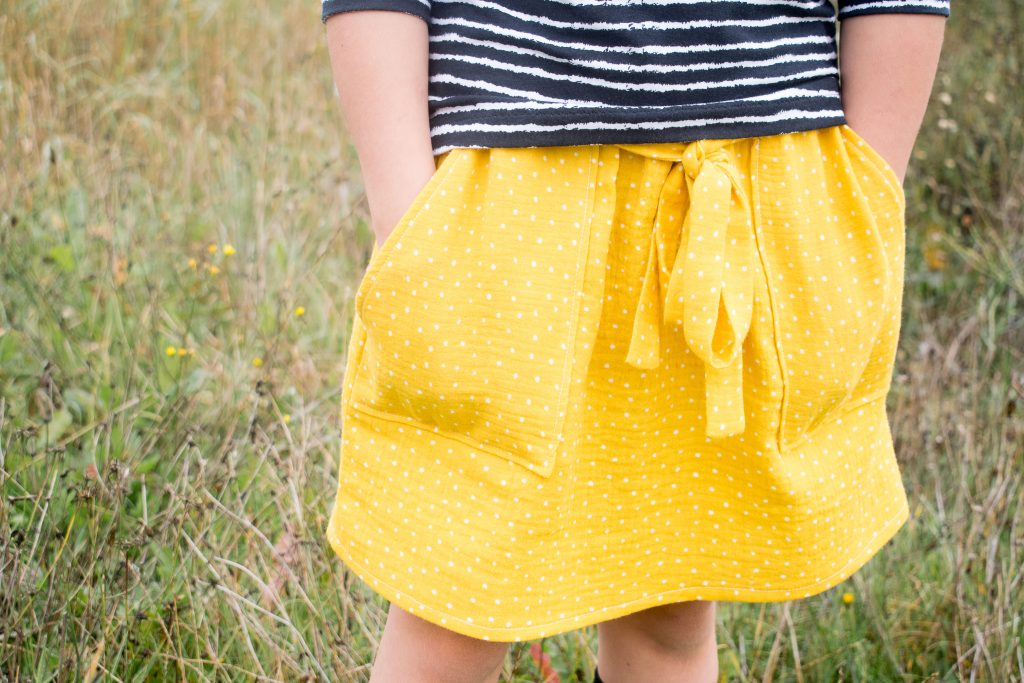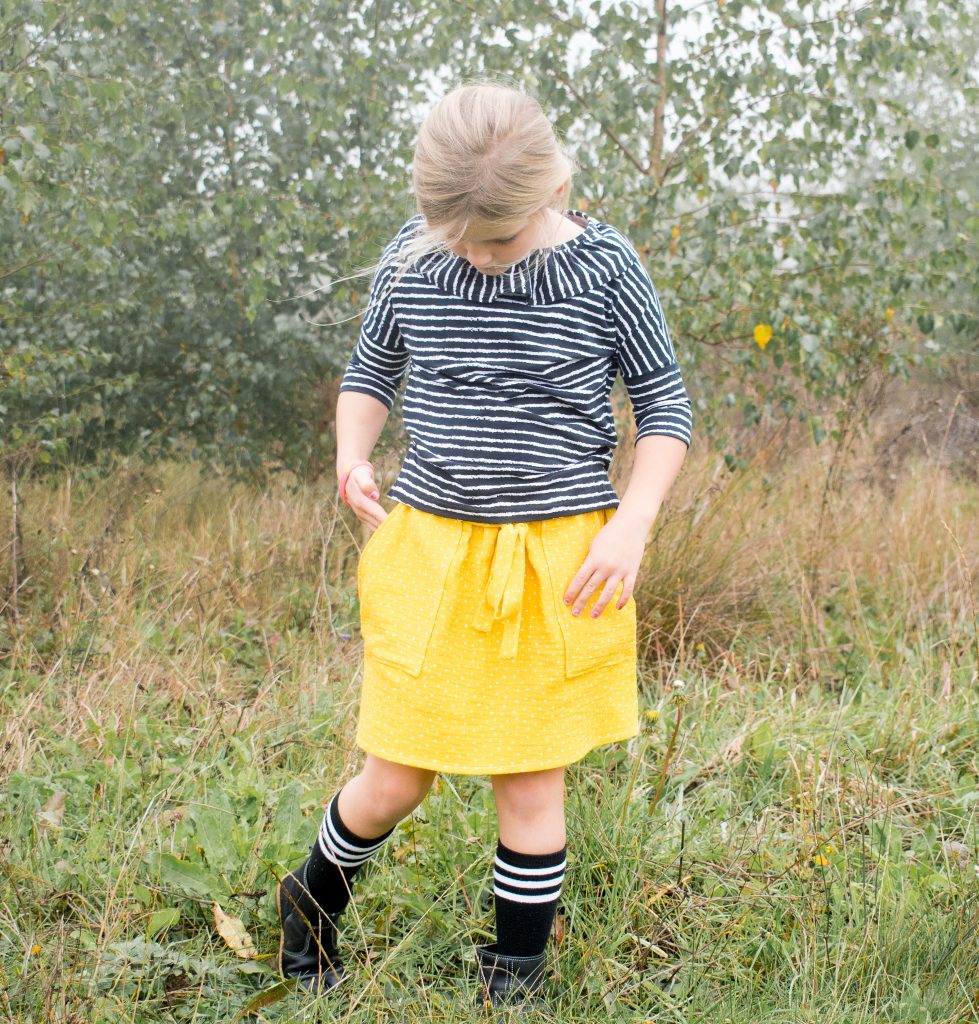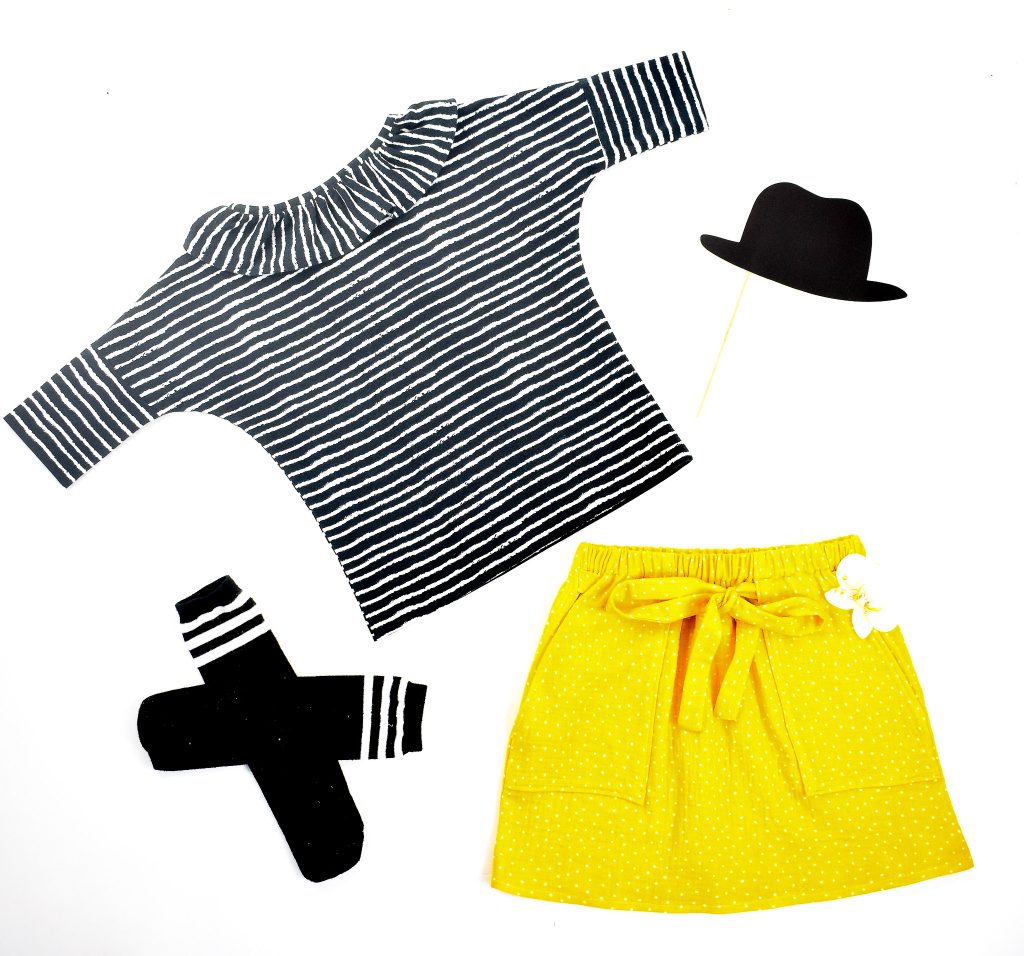 De Bibiana rok bestaat trouwens ook voor vrouwen dus er staat er hier zeker nog eentje op de planning voor de winter, misschien in een zachte wol.
The Bibiana skirt pattern is also available for women so I'm definitely planning one very soon, probably in a soft wool fabric.
Patroon top/pattern top: Mini Nanöo top/dress
Patroon rok/pattern skirt: Mini Bibiana skirt
Stof top/fabric top: Elvelyckan design tricot – de Stoffenkamer
Stof rok/fabric skirt: Double gauze – Pieke Wieke
Kniekousen/Kneesocks: Aliexpress
Liefs, Isabel
Altijd blij met jullie reacties!
[instagram-feed num=3 cols=3]