Coffee and thread – blogtour 2017
A couple of weeks ago, while checking my emails, I was surprised and happy to find one from Emi.
Emi is one of the sweetest persons I know on Instagram, always in for a sweet and supportive comment and she sews the most beautiful garments for herself and her daughters.
In this email, she asked me if I wanted to join a blogtour organized by Olga (Coffee and thread patterns), featuring all of her patterns.
You can most certainly imagine I didn't have to think twice to say yes and today it's my turn to show you my creation.
I just love all the patterns Olga designed, you should definitely take a look over here and discover her talent.
Because of the fact that all the patterns are amazing, I did have a hard time choosing which one to make but eventually I decided on the Eleena dress because of the featured inverted pleat.
Choosing which fabric to use was another hard decision and I gave it a lot of thought.
After all, I didn't want to disappoint because did you see who else is joining this tour?
To make a long story short, I picked two uni colored soft cottons out of my stash, cut them info pieces and sewed them back together.
I cut the front panel from this newly designed fabric and used the plain blue for the back.
Without further ado, I present to you, my Eleena dress, size 8: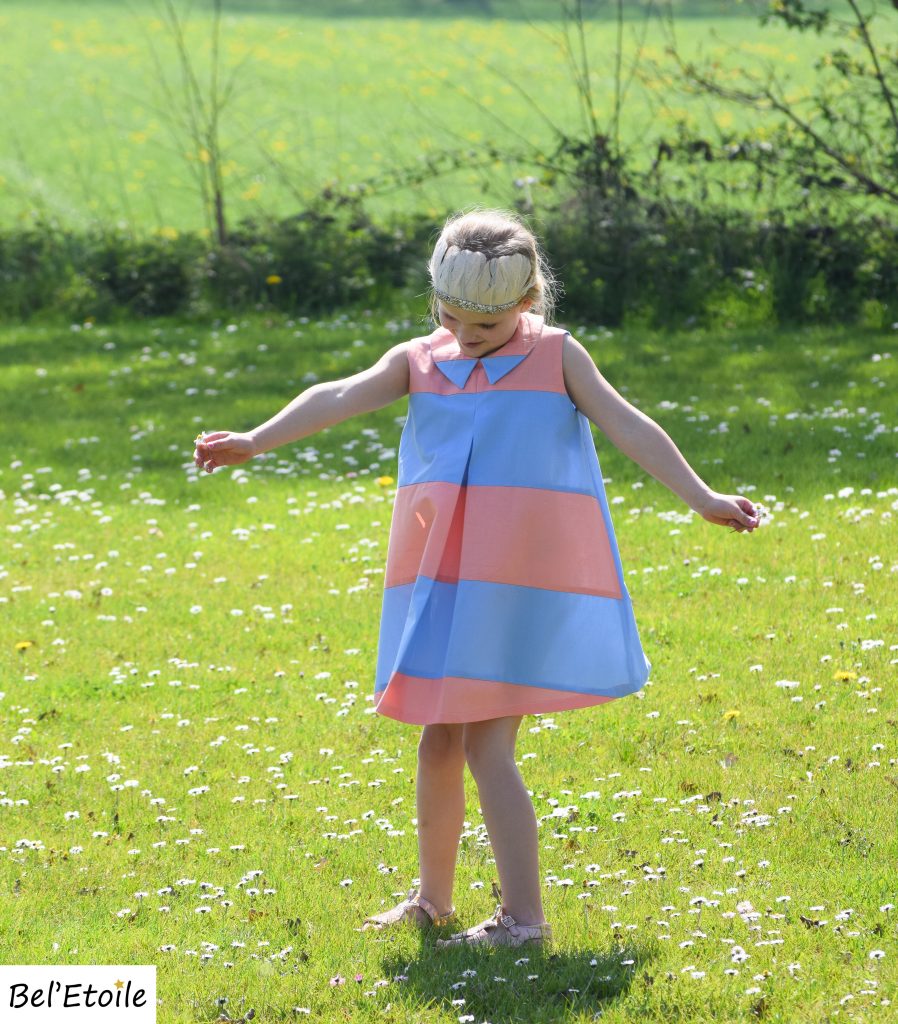 I'm so happy with the way it turned out and the colors work so well together.
As you can see in the next pictures, Sterre had so much fun during the shoot.
Last sunday, we enjoyed the most warm and sunny day this year, perfect time to play and shoot.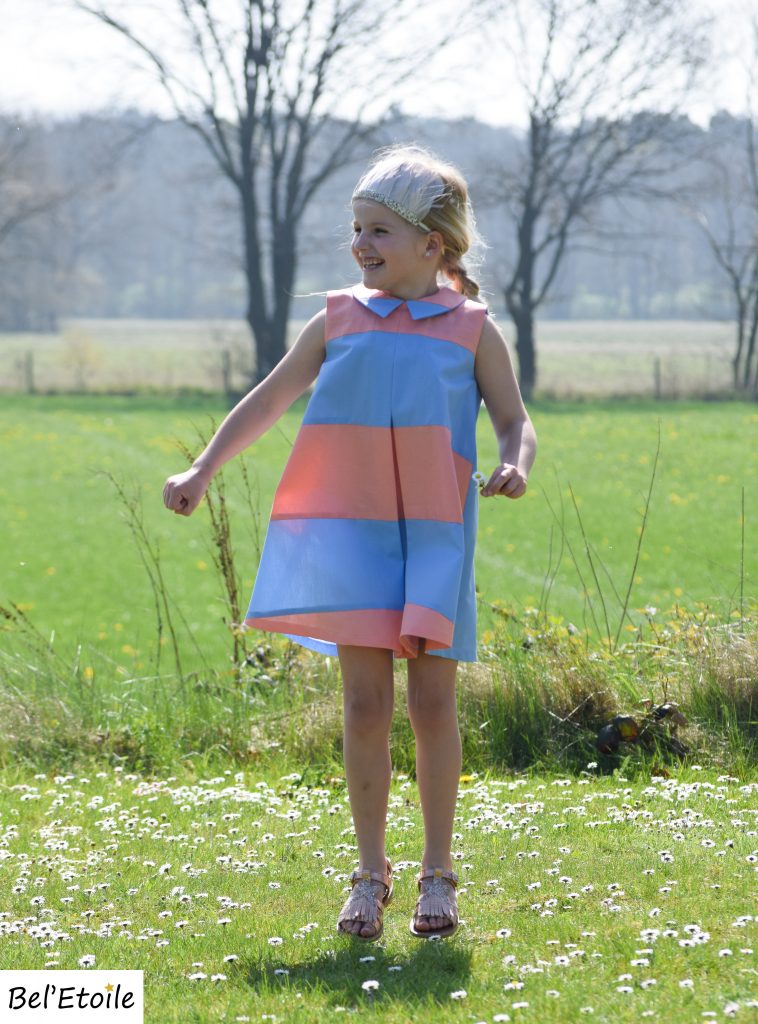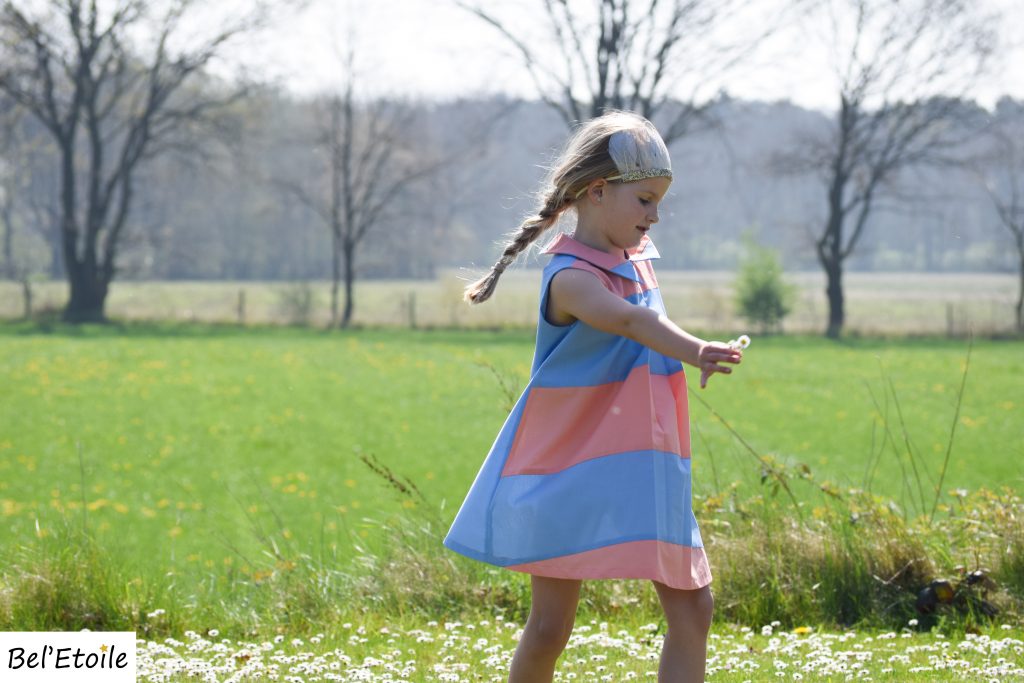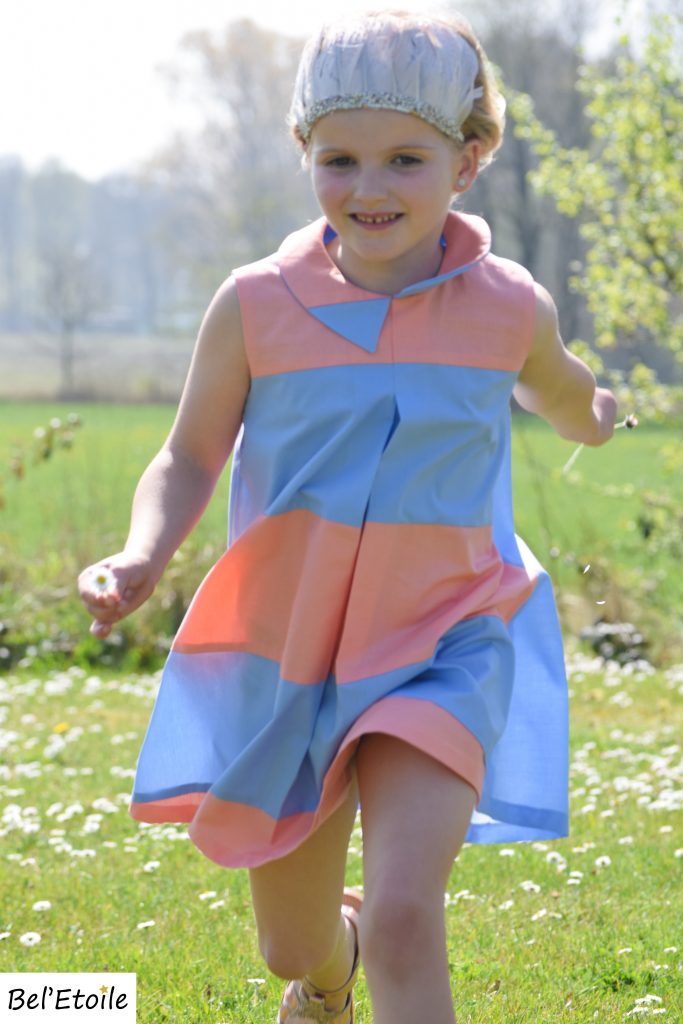 For the collar, I improvised with the color scheme to make it pop and I'm fairly happy with the result 🙂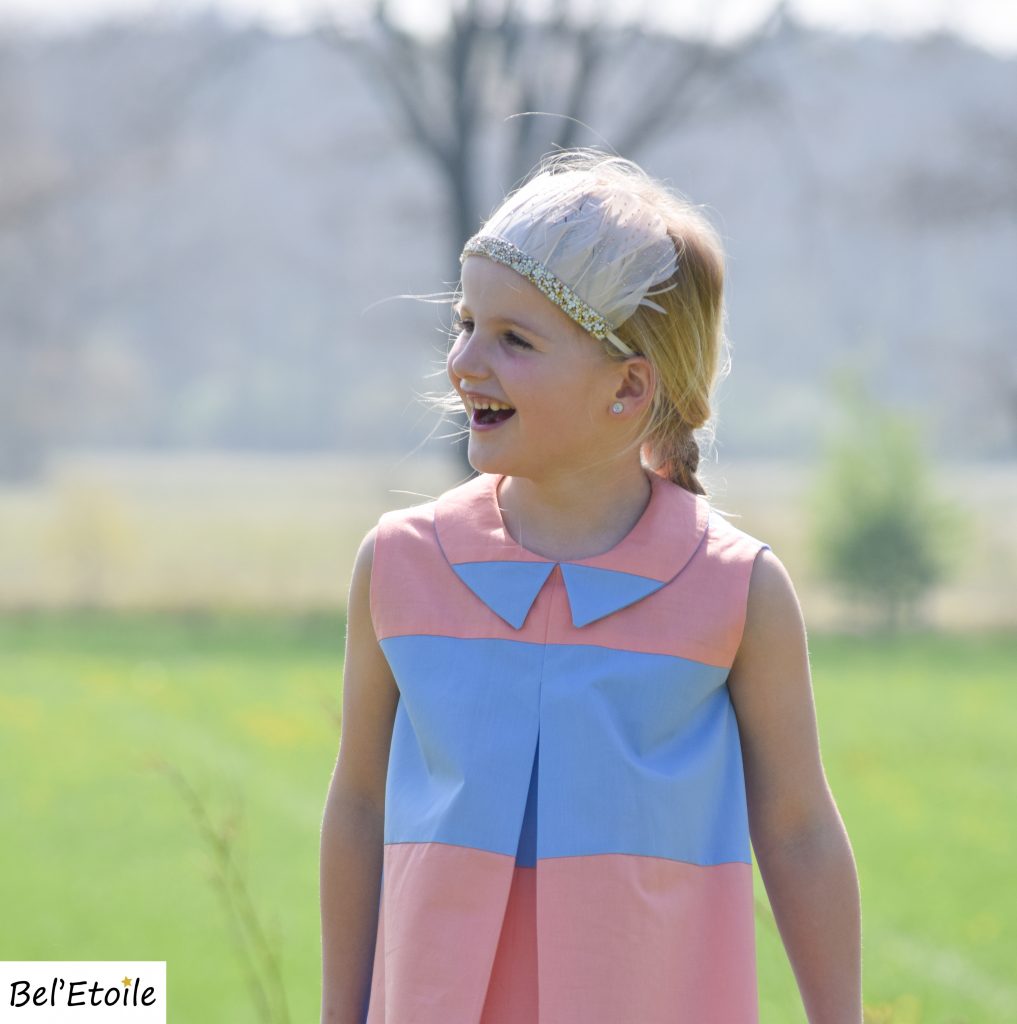 And so is Sterre…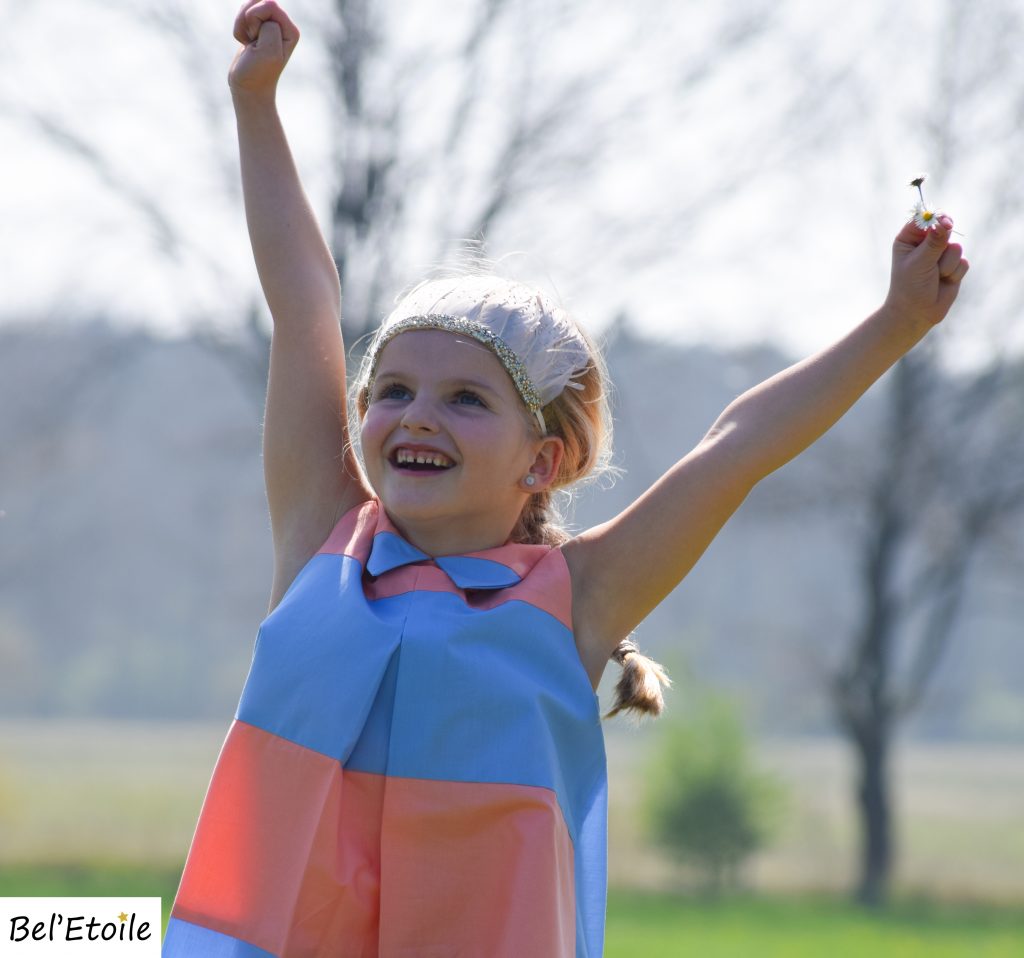 The pattern includes 3 sleeve options but I went for a sleeveless version this time.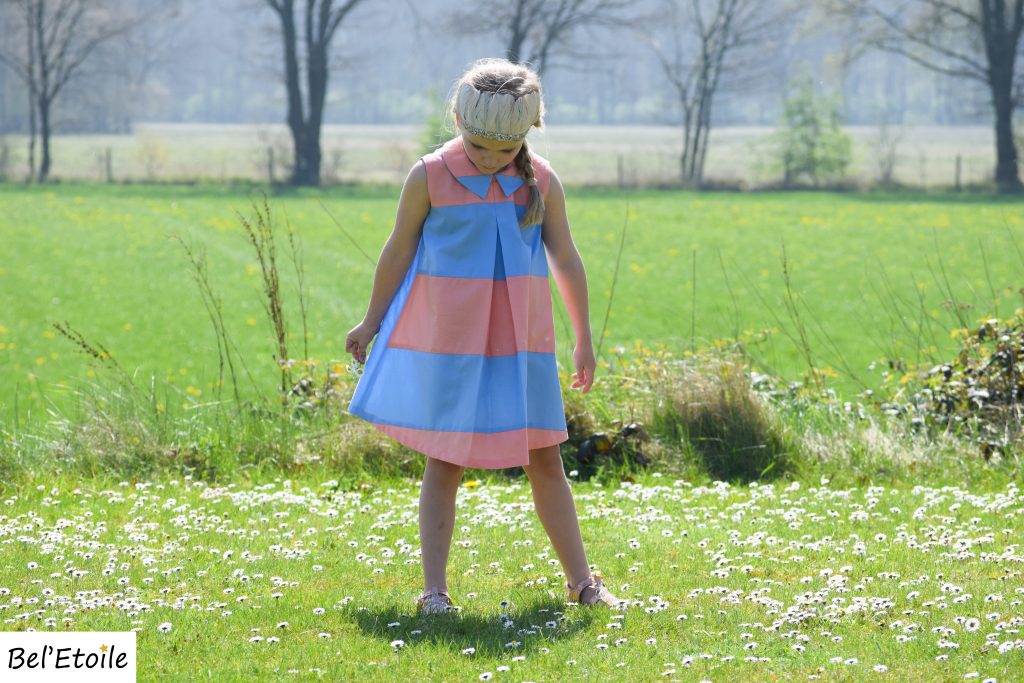 The pictures were taken at my most favourite place in our village, set by an old mill where there is a fantastic view and lots and lots of flowers.
In every picture, my girl is holding her flowers tightly in her hands, she just couldn't stop picking them.
Very recently, the old mill was joined by a much younger brother.
And although the purpose of this windmill is different, I love the way they are joined together in the next picture.
Past and present in one image…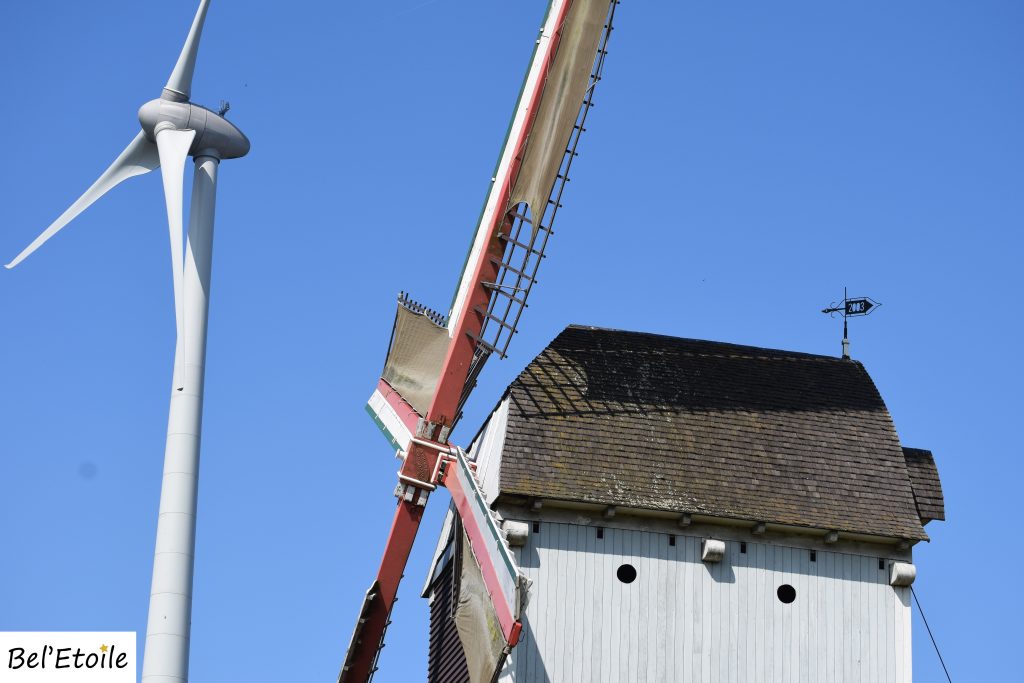 To end my story, I'm just including some more pics, just because of the bright and vibrant colors, don't you just love that?
Colors always make me smile 🙂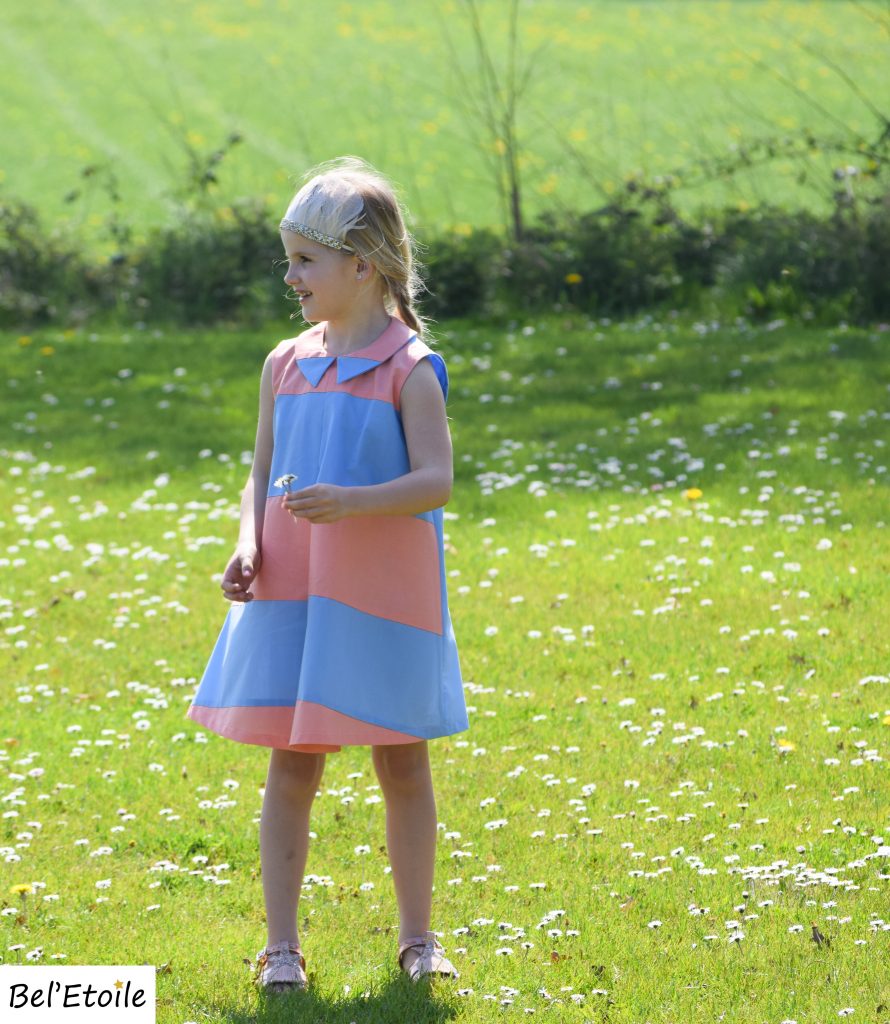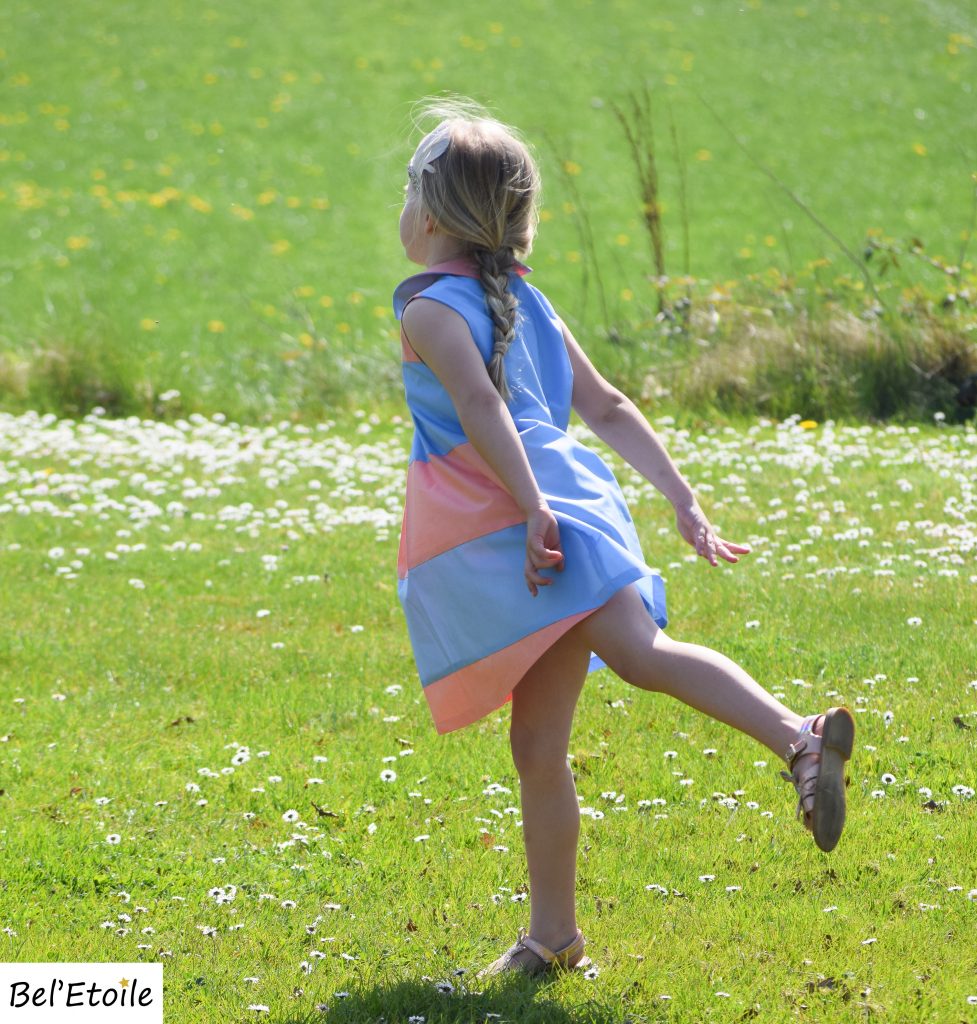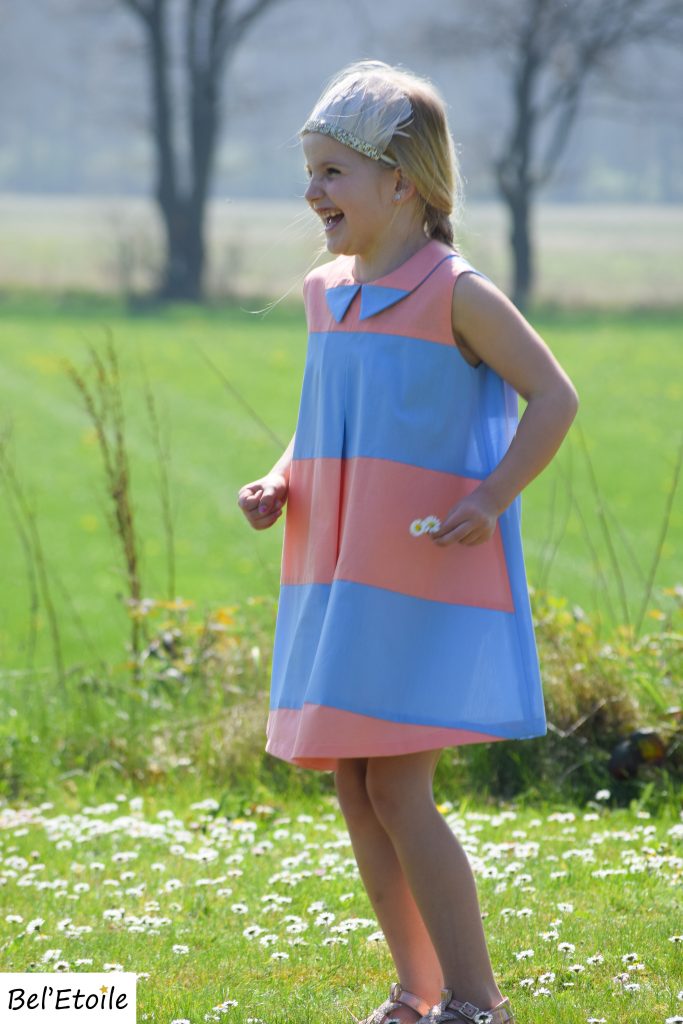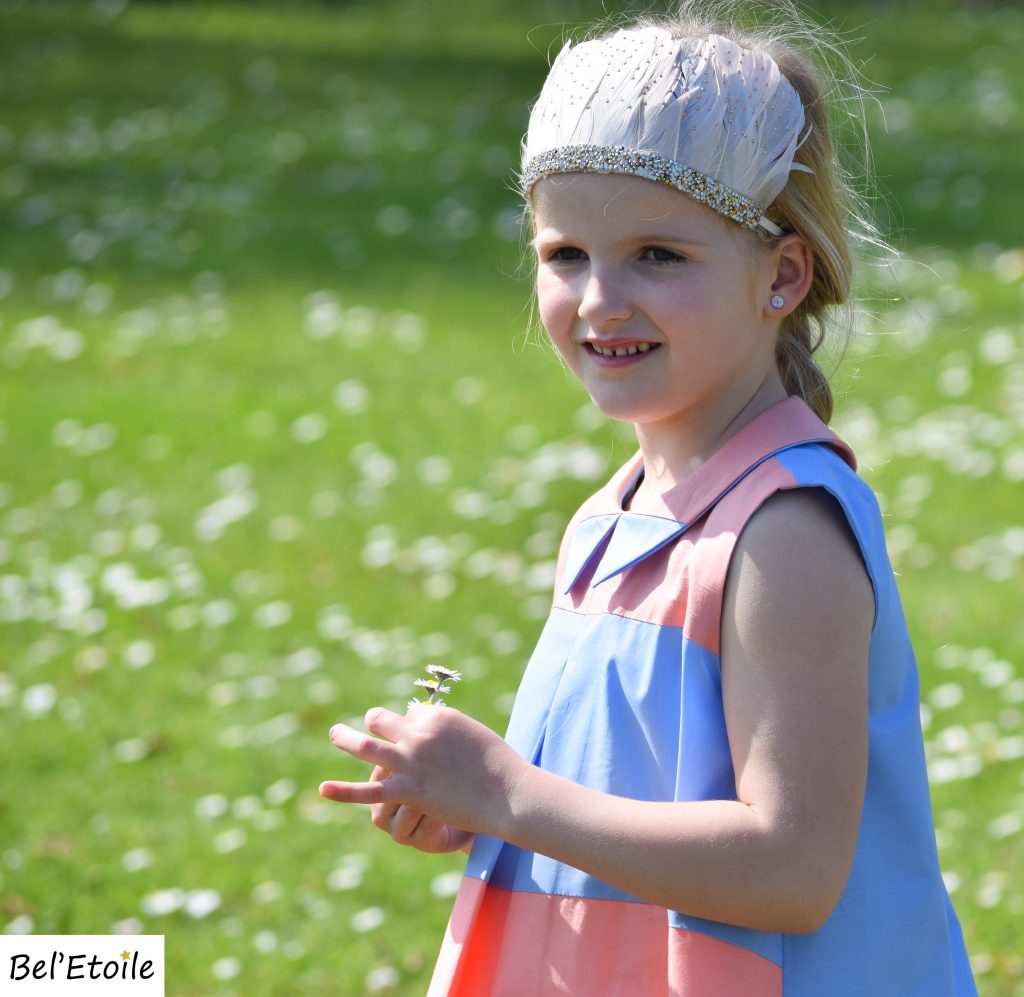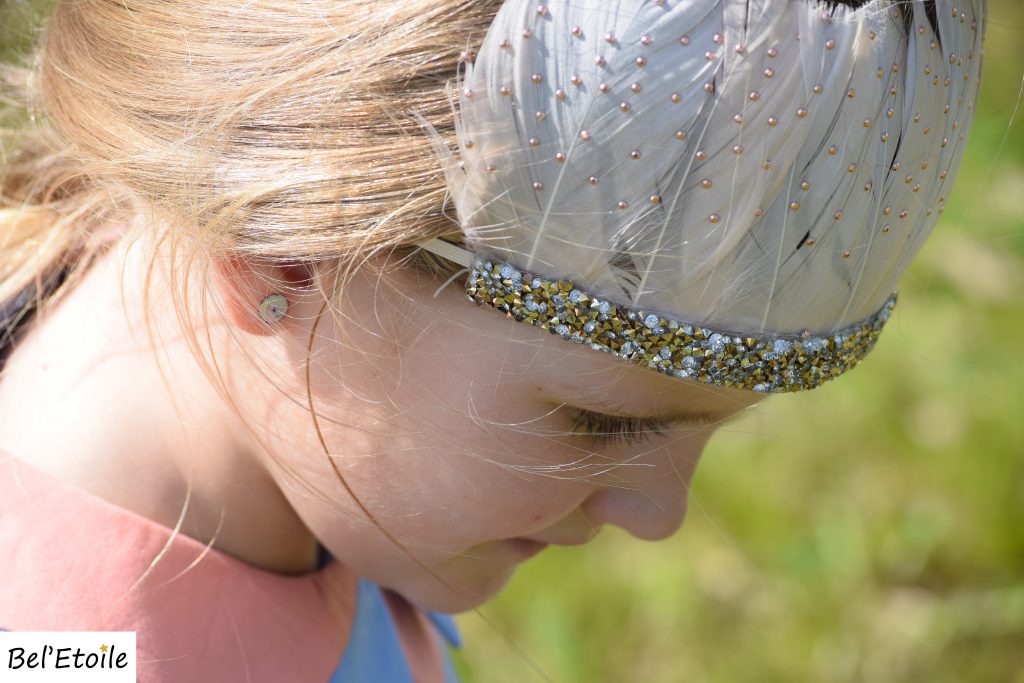 Thank you so much Emi and off course Olga for having me on this awesome tour!
Big hug for the both of you!
Especially for this tour, Olga is so generous to offer you a 20% discount on all her patterns with the code 'coffeeandthreadtour'
And that's not all, there is also a massive giveaway you can enter.
Prizes are:
All Coffee+Thread patterns
2 patterns at Nähconnection
40 dollar gift card at Imagine Gnats
50 dollar gift card at Raspberry Creek Fabrics
25 dollar gift card at hawthorne Threads
3 yards of fabric at Fabric Fairy
Enter the rafflecopter to win!
a Rafflecopter giveaway

Check out the other participants in the tour, they blew me away with their fantastic creations!
April 4
Handmade Frenzy || Replicate Then Deviate || Fairies, Bubbles & Co || Coral + Co
April 5
Made By Sara || Naeh-Connection || The Bag of Unexpected || Circle Meets Line
April 6
Skirt Fixation || Sewing Like Mad || Hello Holli || Buzzmills ||
April 7
Little Cumquat || Thread Bear Garments || Pearl Berry Lane || Plus 2 is 5 || Sew Chibi
April 10
Stahlarbeit || Knee Socks and Goldilocks || Bonnie and Lottie || Sew Sophielynn
April 11
Mouse House Creations || While She was Sleeping || Mix it Make it || By Dagbjort
April 12
Gaafmachine || Beletoile || LBG Studio || My Cozy Co || As It Seams
April 13
Moineau & Petit Pois || Just Add Fabric || Sweeter Than Cupcakes || Frances Suzanne || Sew Liberated
April 14
Stitched Together || S is for Sewing || Boevenbende || Lafolie Sewing Booth || Sew Pony ||
With Love By Eva