Kennen jullie de website Sewinportfolios.com?
Enkele maanden geleden ontdekte ik dit toffe platform waar je je eigen naaigerelateerd portfolio kan creëren, projecten toevoegen en foto's plaatsen.
Heel fijn voor jezelf maar daarenboven ook voor de 'business members', die de portfolio's kunnen raadplegen en leden kunnen contacteren ivm eventuele samenwerkingen (denk bv maar aan patroonontwerpers die testers zoeken).
Enthousiast schreef ik me in en vervolledigde mijn profiel met de naaiwerkjes waar ik meest trots op ben.
Are you familiar with the Sewingportfolios.com website?
I discovered this platform a few months ago, designed to create your own sewing related portfolio, add projects and post pictures.
It's not only fun for yourself but also interesting for the 'business members', who can consult the portfolios and make contact with members they want to collaborate with (ig pattern designers can contact pattern testers).
I loved creating and completing my profile with my own sewing projects, the ones I'm most proud of.
Ondertussen werd ik ambassadeur van Sewingportfolios, met als doel de website voor te stellen in de naaiwereld.
Als eerste project mochten wij aan de slag met de nieuwe stoffencollecties van Michael Miller omdat het stoffenmerk onlangs partner werd van Sewingportfolios.
Helemaal vanuit Amerika kwam de collectie 'Cuban beat' in mijn brievenbus terecht, een vrolijke combinatie van felgekleurde stofjes in de heerlijke kwaliteit van Michael Miller.
Ik stel je graag voor wat ik ermee deed.
I was given the opportunity to become a Sewing Portfolios ambassador, to present the site in our sewing community.
Our first project was so much fun, we got the chance to work with the newest fabric collections from Michael Miller because they teamed up with Sewing Portfolios as a business member.
It was the 'Cuban beat' collection that found its way to my letter box, all the way from America.
This fun collection of bright colored fabrics was lovely to work with because of its amazing quality.
Happy to present my sewing projects using these fabrics.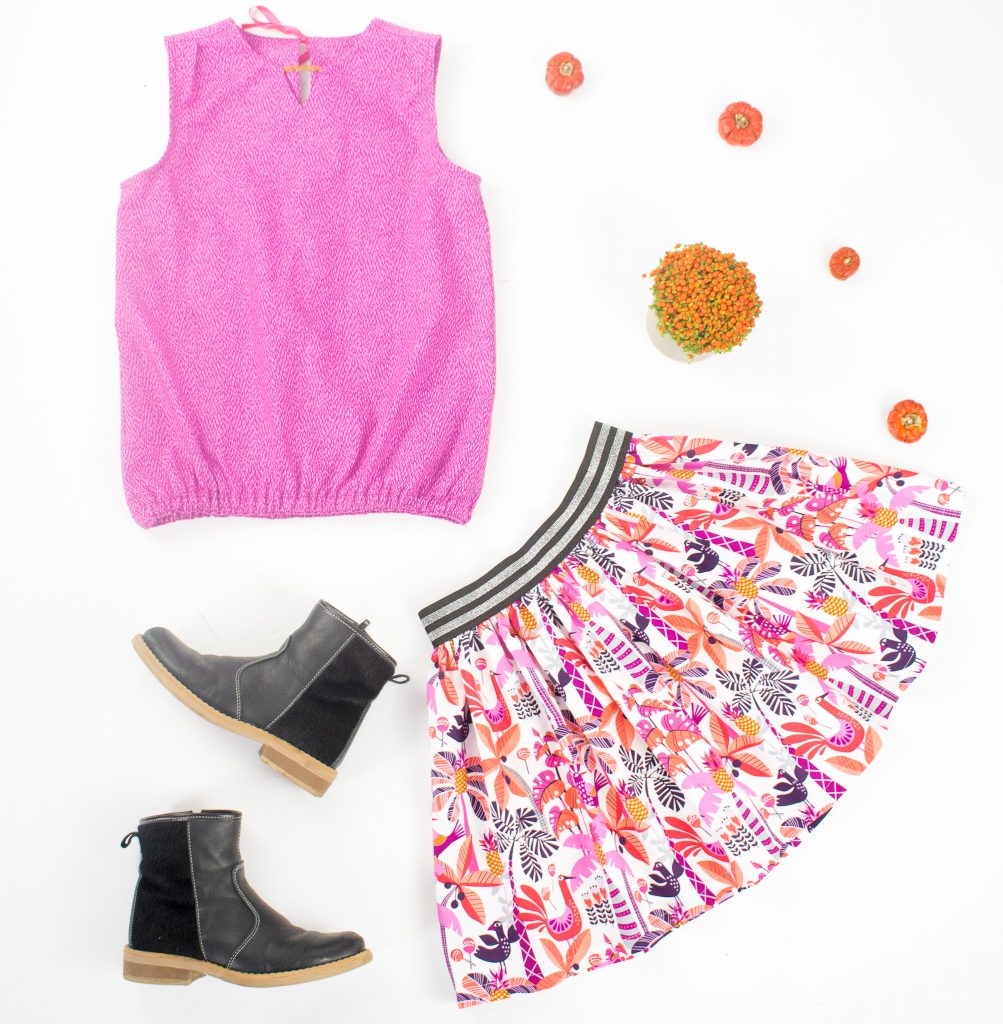 Het 'Feel the beat' stofje verwerkte ik tot een Nena top voor Sterre.
Dit patroontje van Kaatjenaaisels werd onlangs vertaald naar het Engels en is een absolute topper.
Het omvat een topje en een jurkje met ongelofelijk mooie details, kijk maar!
I made a Nena top for Sterre using the 'Feel the beat' fabric.
This Kaatjenaaisels pattern is now available in English and it's such a fantastic pattern.
You can make a Nena dress or top with such great details, have a look!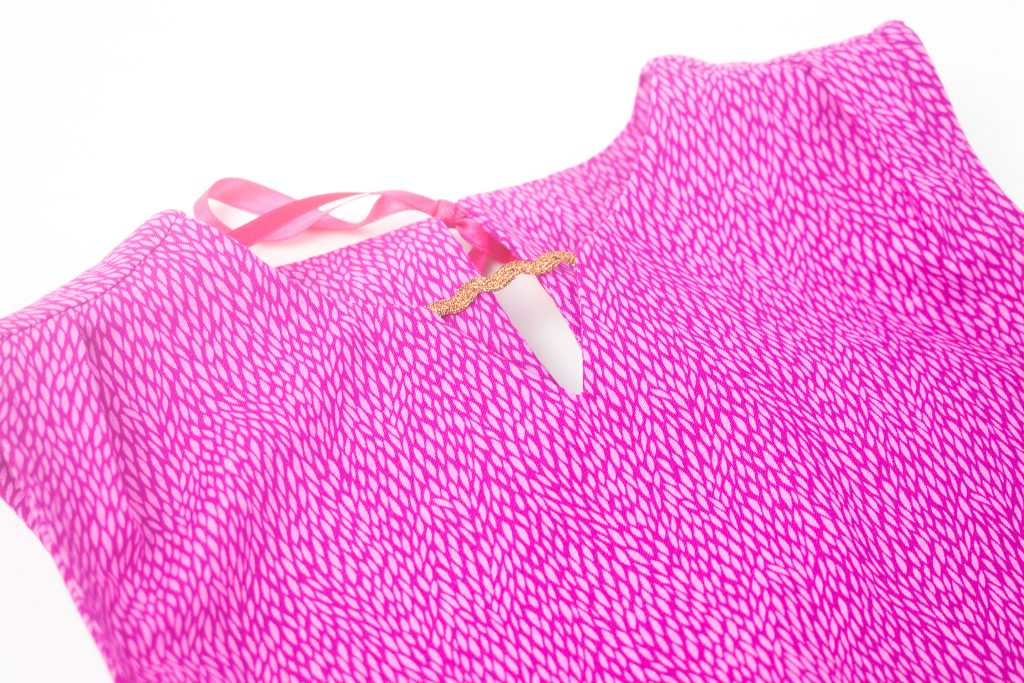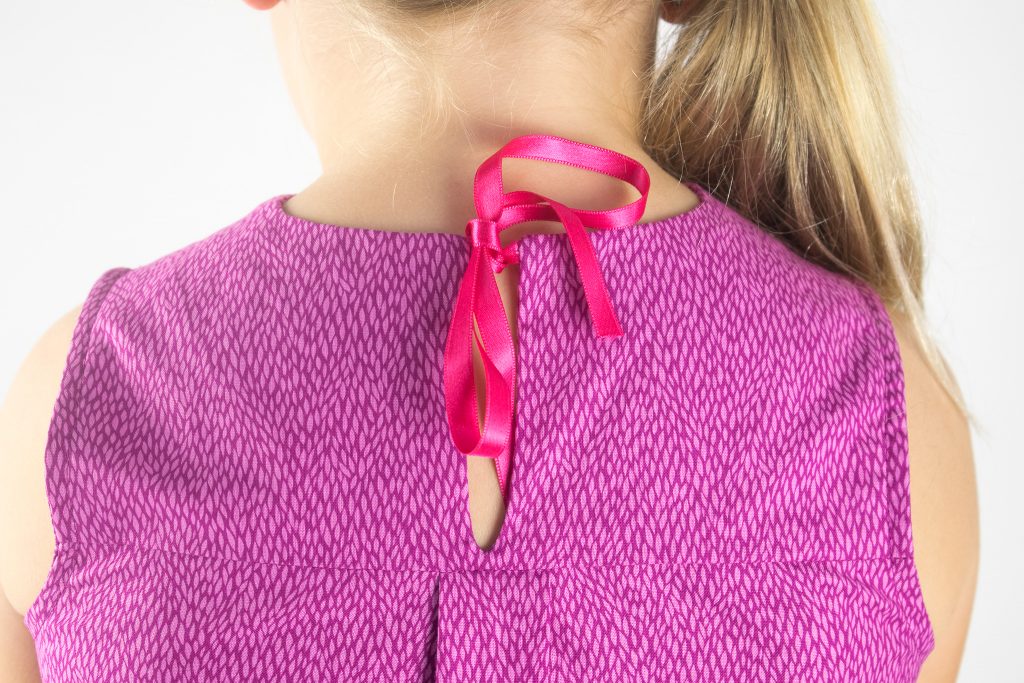 Het andere stofje dat ik verwerkte in deze outfit is de 'Shake your tailfeather', eentje met prachtige kleuren, ideaal voor deze herfst!
Ik maakte er een simple rimpelrokje van, altijd een succesrecept hier :-).
Ook fan van de taille elastiek!
'Shake your tailfeather' is the other fabric I used to create this outfit, look at those colors, just perfect for fall!
I sewed a gathered skirt and attached it to an elastic waistband.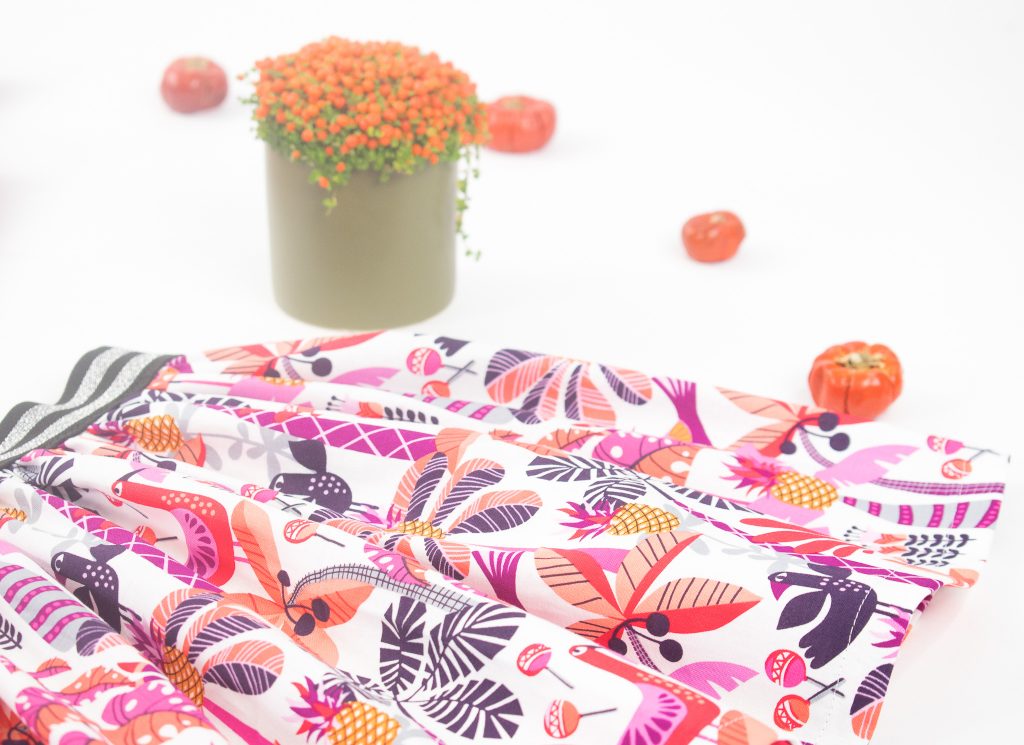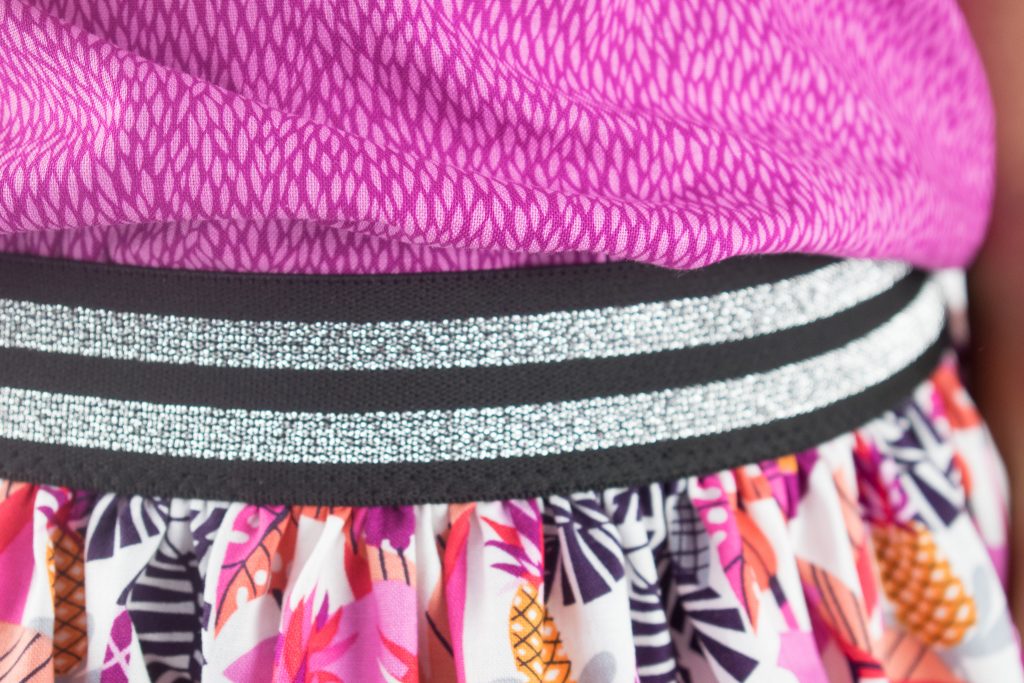 De herst kwam zo veel sneller dan verwacht.
In plaats van onze mooie nazomer zijn de dagen koud, winderig en regenachtig.
We kozen daarom om de fotootjes binnenshuis te nemen.
Fall came in so much sooner then expected.
Instead of a beautiful Indian summer, we're getting cold days with lots of wind and rain.
We had to take pictures indoor because of this weather.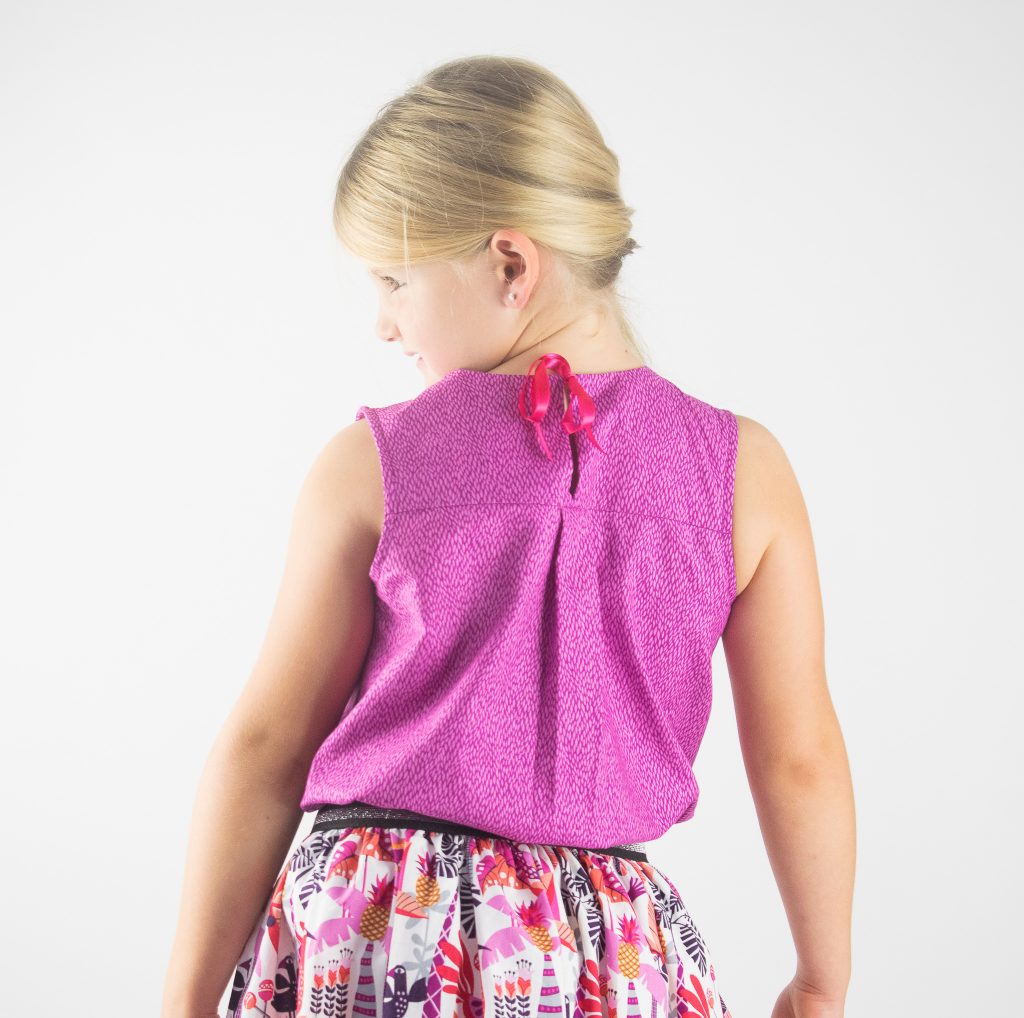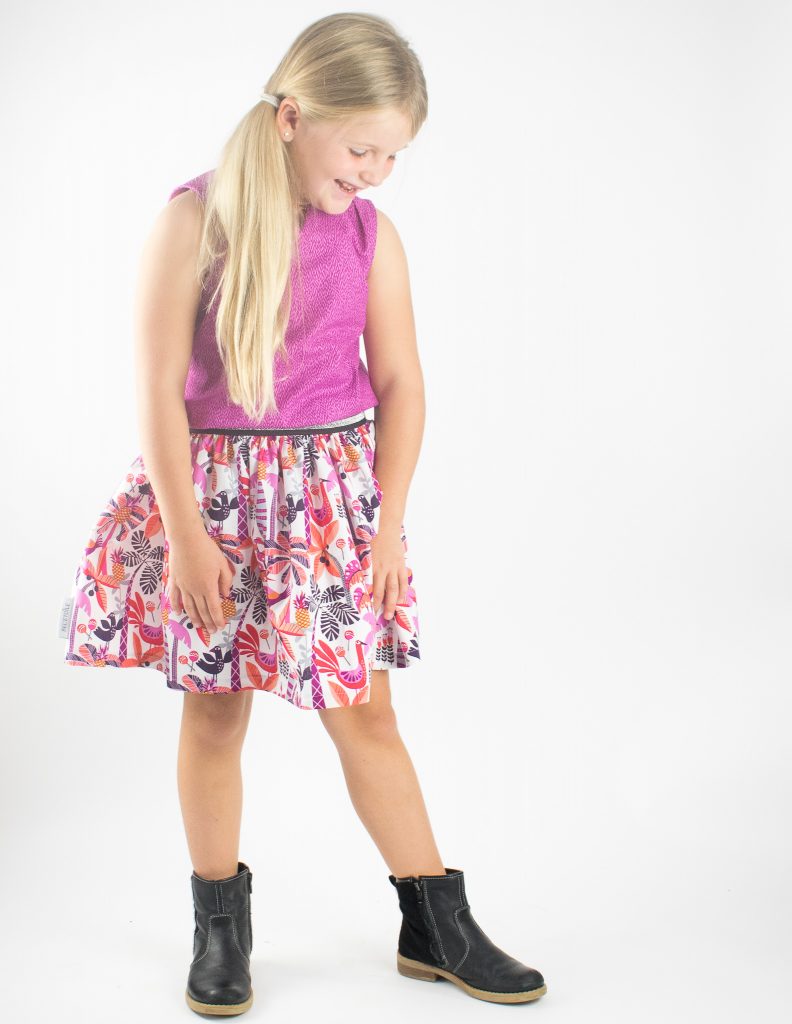 Patroon top/Top pattern: Nena top/dress – Kaatjenaaisels
Stof top/fabric top: Feel the beat – Michael Miller
Stof rok/fabric skirt: Shake your tailfeather – Michael Miller
Taille elastiek/Elastic waistband: Veritas
Schoentjes/shoes: Zalando
En nu snel naar Sewinportfolios.com om je gratis profiel en portfolio aan te maken 😉
Hurry up and join Sewingportfolios.com, it's completely free of charge 🙂
Special thanks to Candice for hosting the Sewing Portfolios ambassador group and giving us this opportunity!
And thank you Michael Miller for these amazing fabrics!
Love, Isabel
Atlijd blij met jullie reacties!
Always happy with your comments!
[instagram-feed num=3 cols=3]