Het Issie patroon voor meisjes was al een schot in de roos, met talloze opties en details om er unieke stuks van te maken.
Deze keer worden de dames verwend, want het Issie patroon is er nu ook voor dames!
Het is een patroon voor een top en een jurk in stretch stoffen, voeg ruffles toe, of net niet, een elastiek in de taille of net niet, je kan alle kanten uit!
I was already a big fan of the Issie pattern for girls, with all those options and details to make you own unique pieces.
This time, Suz is spoiling the ladies, because the Issie pattern is now available for women!
It's a sewing pattern for a top and dress in stretchy fabrics.
You can add ruffles if you want, or add an elastic in the waist for the dress, everything is possible!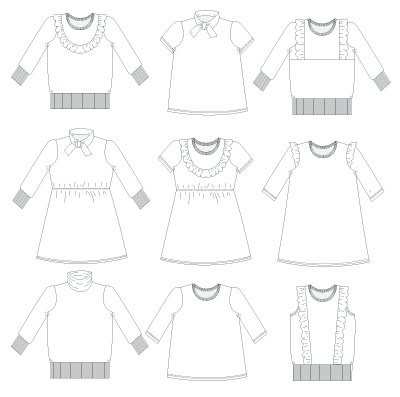 Voor mezelf koos ik de top met lange mouwen en de kraag met strik.
Ik hield het bewust eenvoudig, zo past het perfect bij mijn stijl.
I made the long sleeved top and added the rose collar (tie collar)
I like to keep things simple for myself, perfectly withing my style.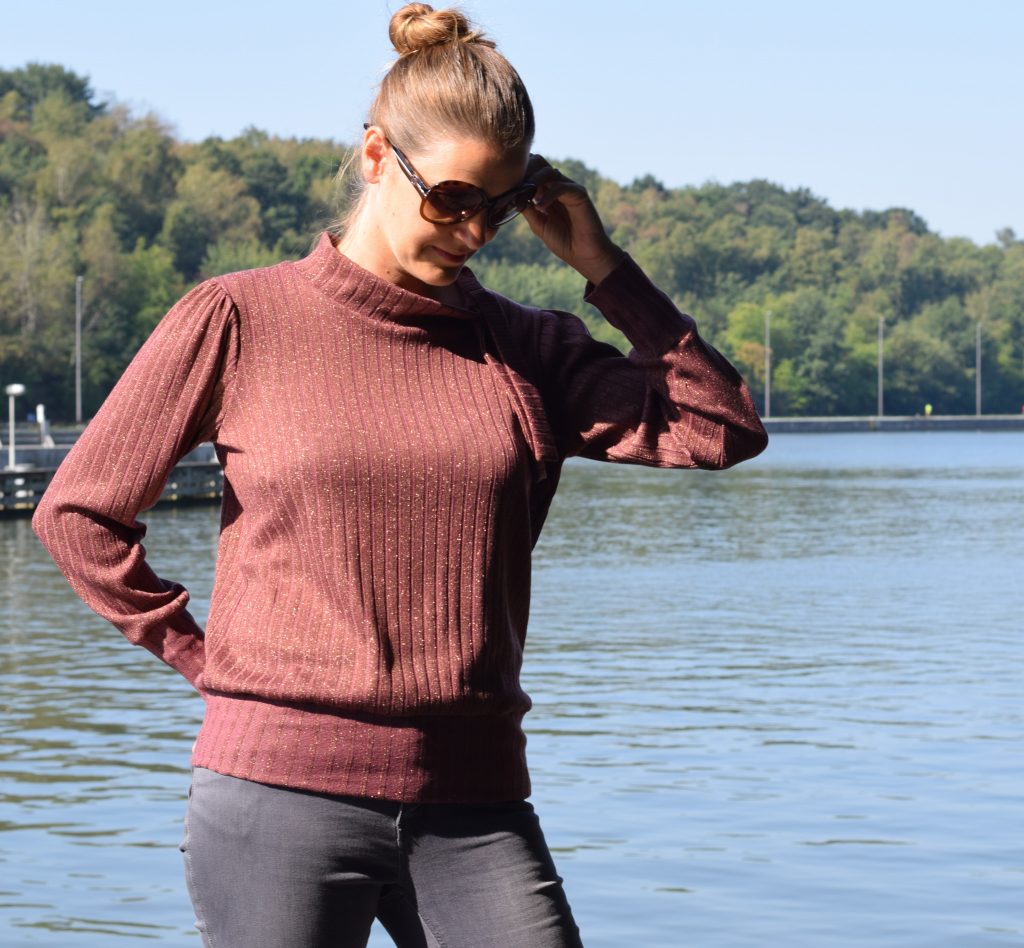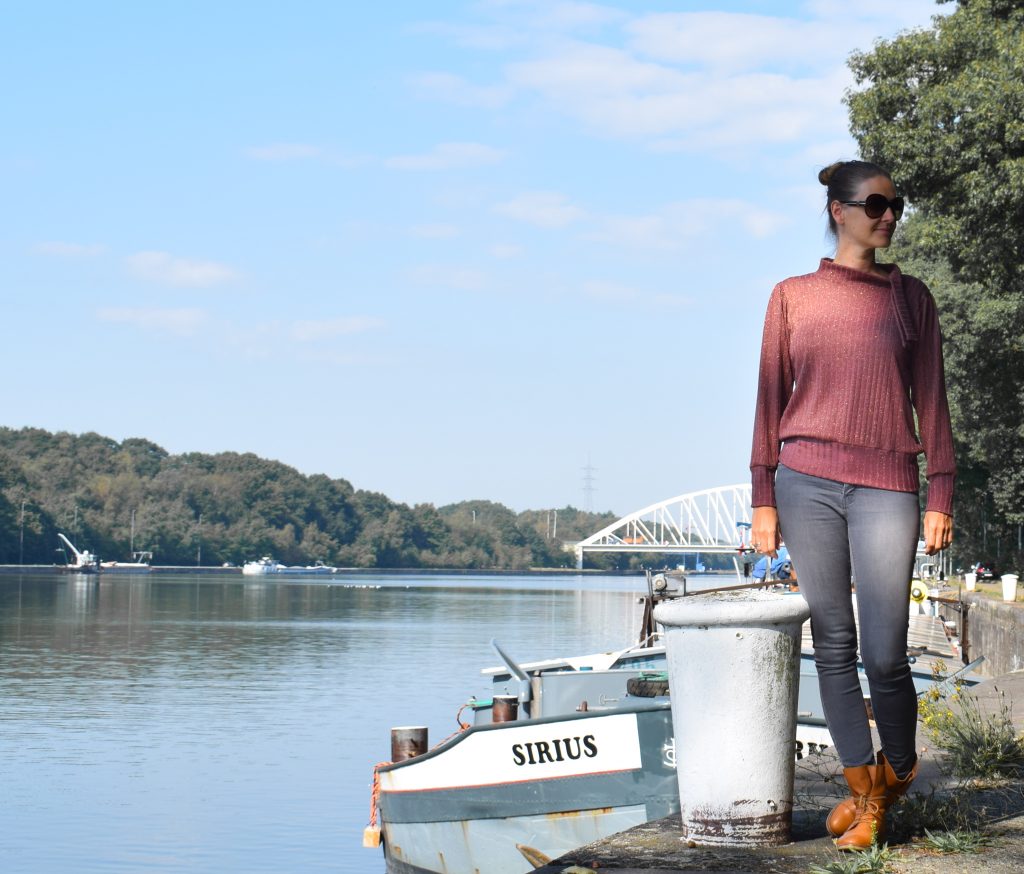 De stof is een heerlijk zachte ribbeltricot, perfect voor dit project.
Doorheen de bordeaux kleur zitten gouden glitters geweven waardoor de stof niet veel meer nodig heeft dan een eenvoudige snit.
I used a fantastic ribbed knit fabric, perfect for this project.
The subtle glitter details make that the fabric doesn't need more than a simple cut.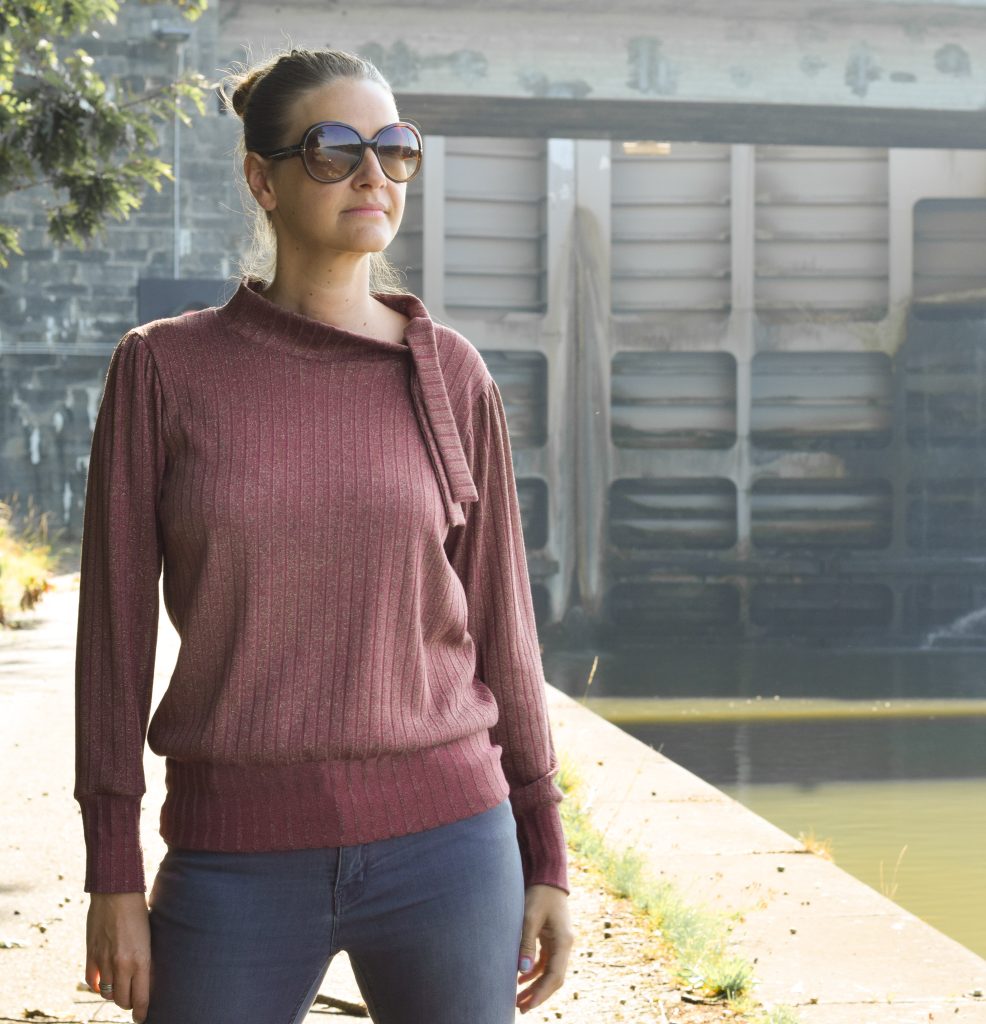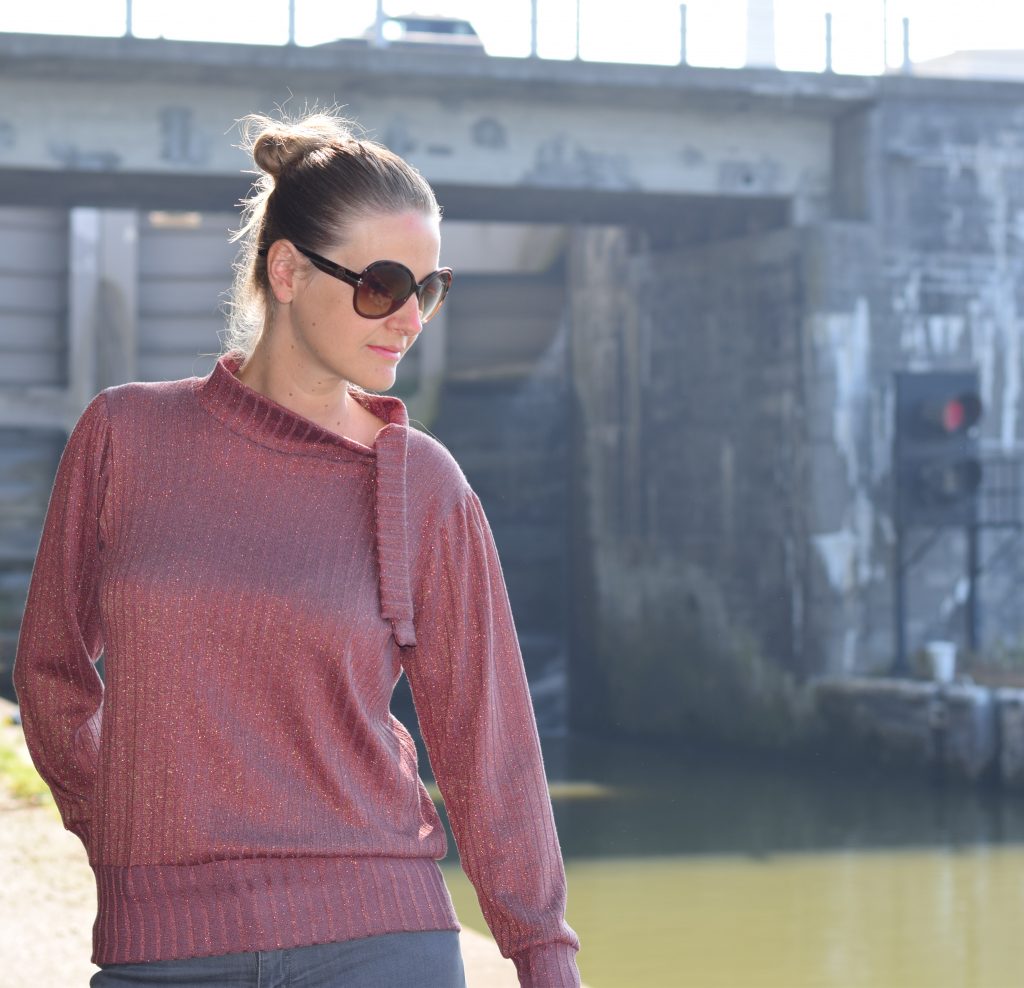 De lange mouwen zijn lichtjes gerimpeld aan de mouwkop voor dat kleine tikkeltje extra.
De kraag werd trouwens getekend door Mijke, een geweldig getalenteerde dame met uitstekende smaak, je kan haar account hier bekijken.
Voor de mouwboorden en tailleboord gebruikte ik de achterkant van de stof.
Zo passen de boorden er perfect bij maar geven ze toch contrast.
The long sleeves are gathered for that little extra, I love details!
The rose collar was drafted by Mijke, a lovely and talented lady with excellent taste, you can check out her account here.
For the cuffs I used the back of the fabric.
This way they the color fits perfectly but add a little bit of contrast.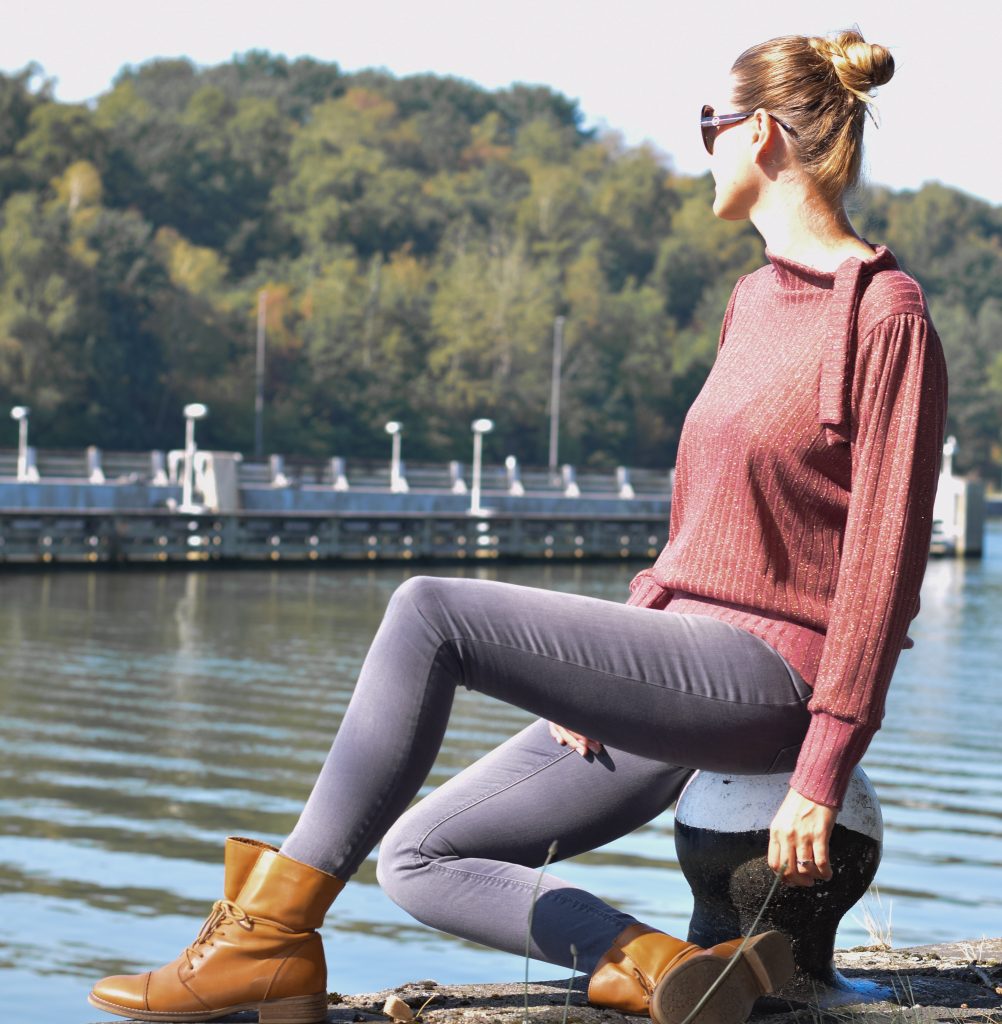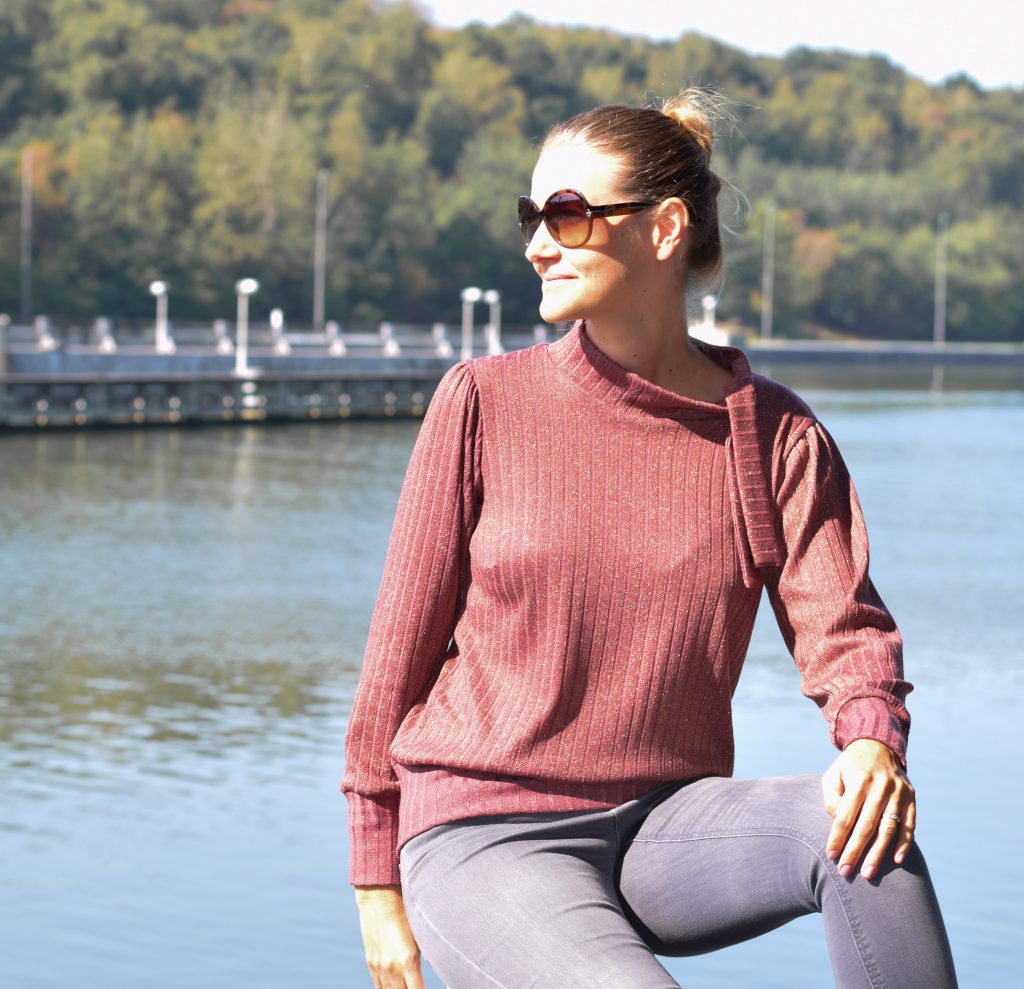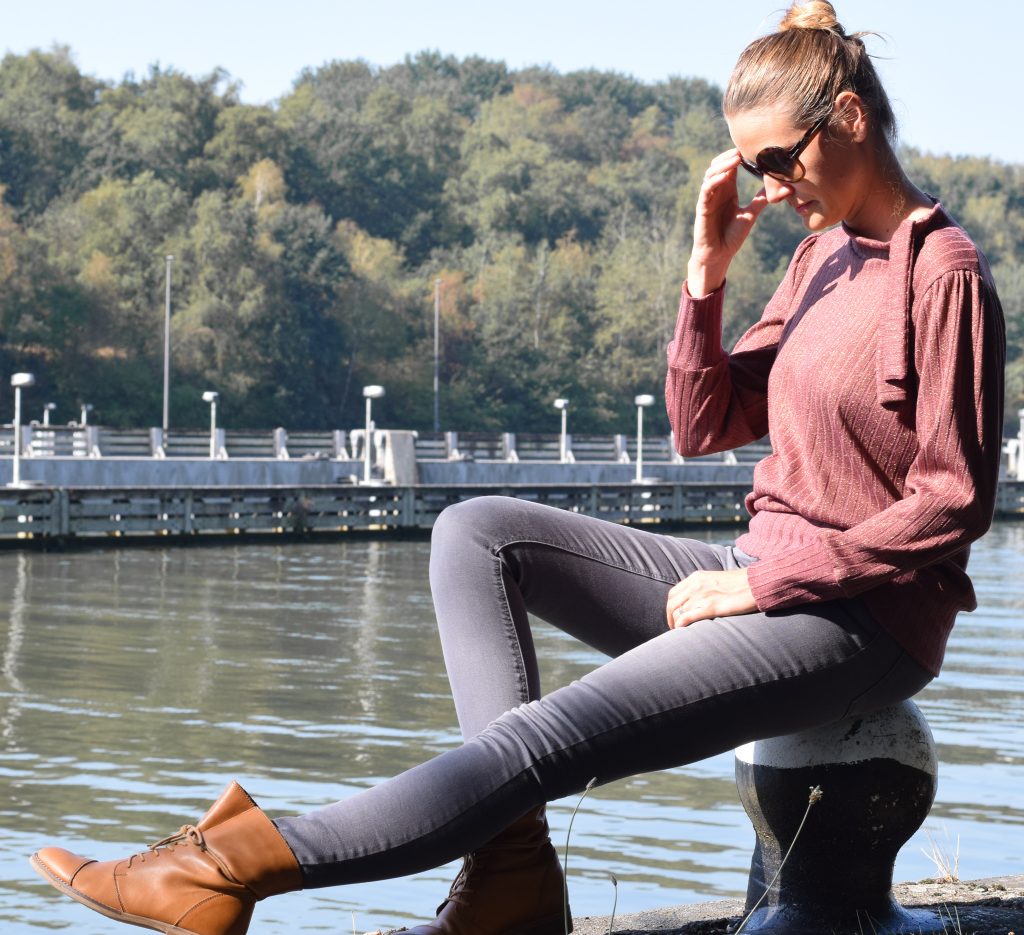 Pattern: Issie top for women and teens – Sewpony
Fabric: ribbed knit – Huis van Katoen
De foto's werden opnieuw genomen door mijn allerliefste schoonzus.
Gefotografeerd worden gaat zoveel makkelijker als de fotograaf iemand is die je goed kent, vertrouwt en die weet wat ze doet ;-).
Dankjewel lieve Ans!
These picture were again taken by my lovely sister in law.
Being photographed is so much easier when the photographer is someone you know and trust and who knows what she's doing 😉
Thanks again, Ans!
Wil je ook aan de slag met het Issie patroon?
Tijdens de blogtour kan je het patroon kopen met 10% korting met de code WOMENSISSIE10.
Het is trouwens beschikbaar in het Engels en in het Nederlands.
Do you want to sew your own Issie?
During the blogtour you can purchase the pattern with a 10% discount, using the code WOMENSISSIE10.
The pattern is available in English and Dutch.
For more inspiration, check out these blogs/IG accounts:
Dankjewel Suz!
Thanks Suz!
Liefs/love, Isabel
Altijd blij met jullie reacties!
Always happy with your comments!
[instagram-feed num=3 cols=3]