I must start by writing how happy I am to participate in this amazing international blogtour for the newest pattern by Sewpony & Kneesocksandgoldilocks, the Juliette top + dress.
When I opened the email Jill sent me, I was so surprised and very enthusiastic to participate as a small but passionate blogger alongside all these great names.
The Juliette pattern really is a bless for sewists, quick and easy to sew, no zipper needed, great fit and different options included.
Key feature is the ruffled collar, which I adore.
I decided to sew the top as well as the dress for my two girls.
Sterre has more than enough dresses in her wardrobe so I made her the top version, size 8 and I love her in it!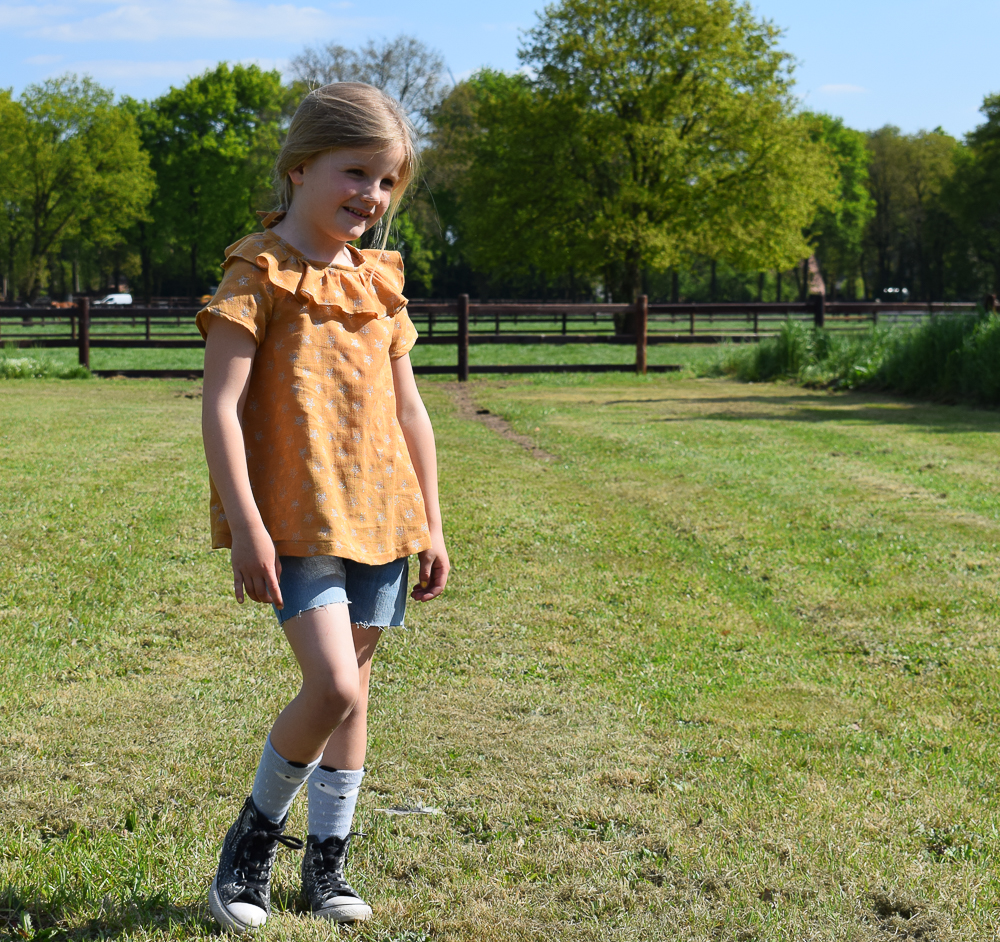 The fabric I used is a precious double gauze by the Belgian kids clothing brand 'Miss Chips'.
When I saw this would come for sale at Mondepot, I ordered as quickly as I could ;-).
The color is dark yellow and it has silver stars woven in.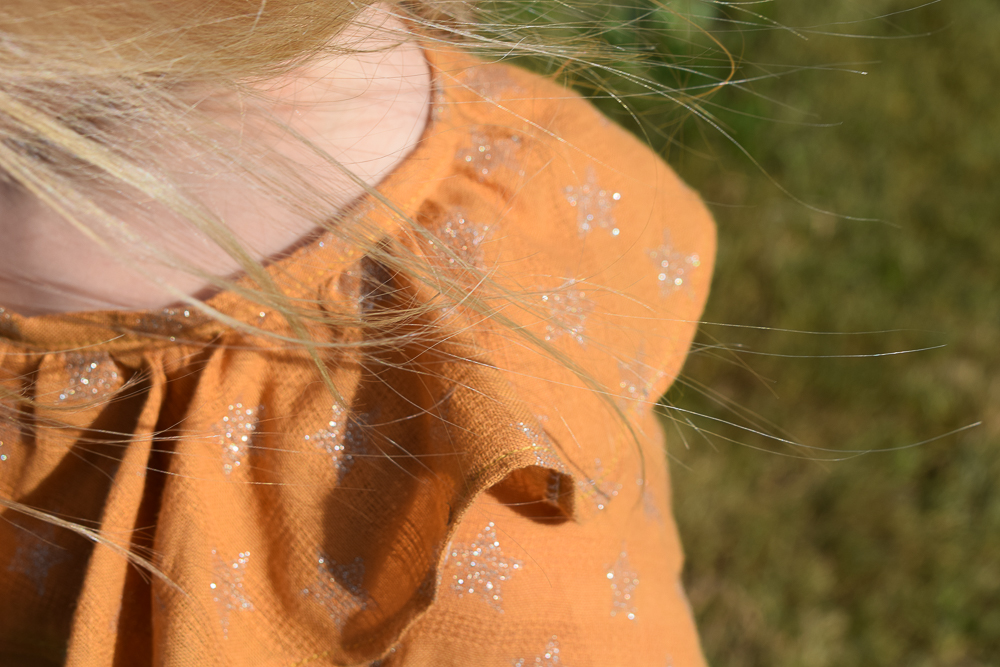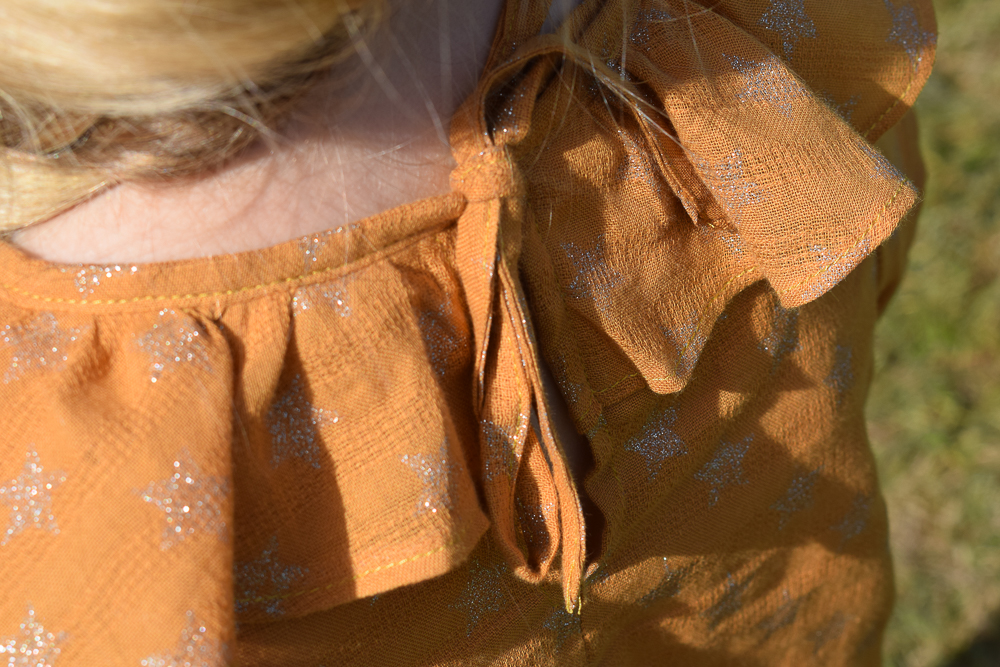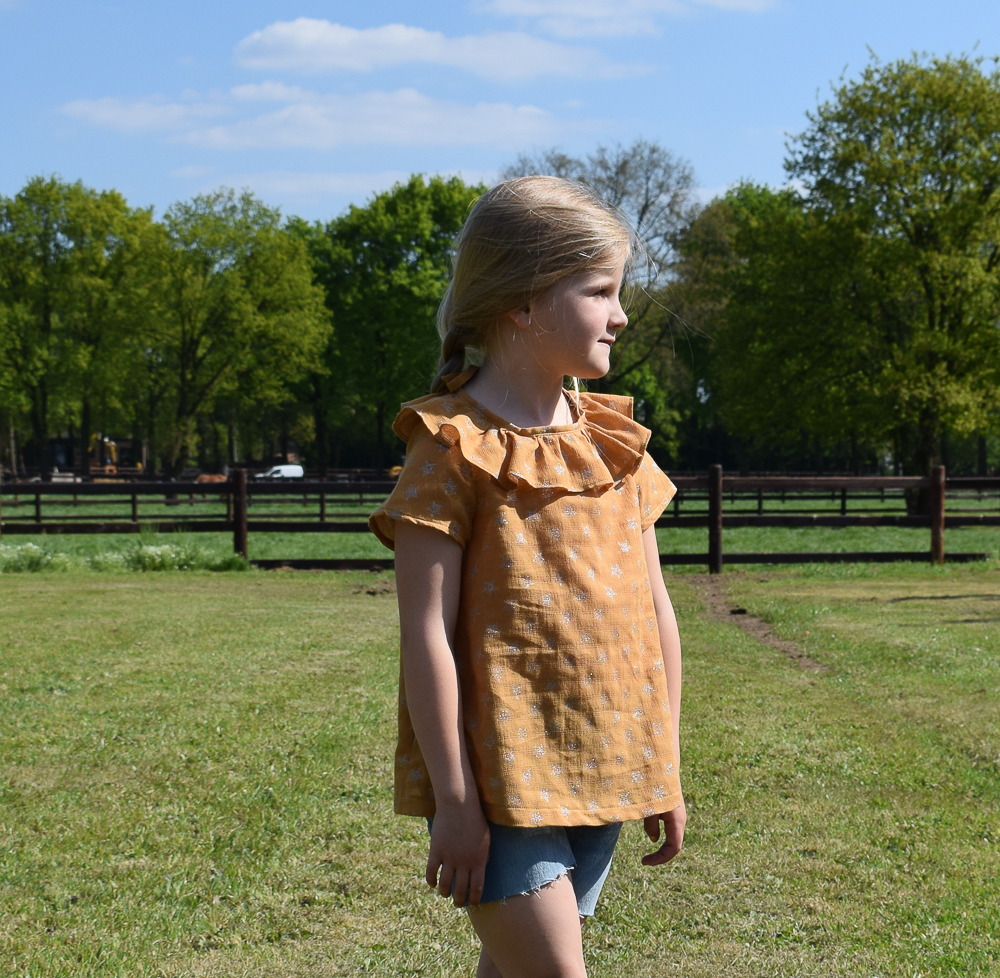 Sterre is a girly girl but with a twist, she loves playing outside, rolling in the grass and doing tricks.
Every time we buy her new pairs of jeans and every time she gets grass stains on them, stains we can't seem to remove.
Instead of getting mad at her, I make shorts out of them, ideal for playing ;-).
Our sweet little Nova keeps growing so very fast, she can always use some new dresses so I made her size 12mo which fits her perfectly.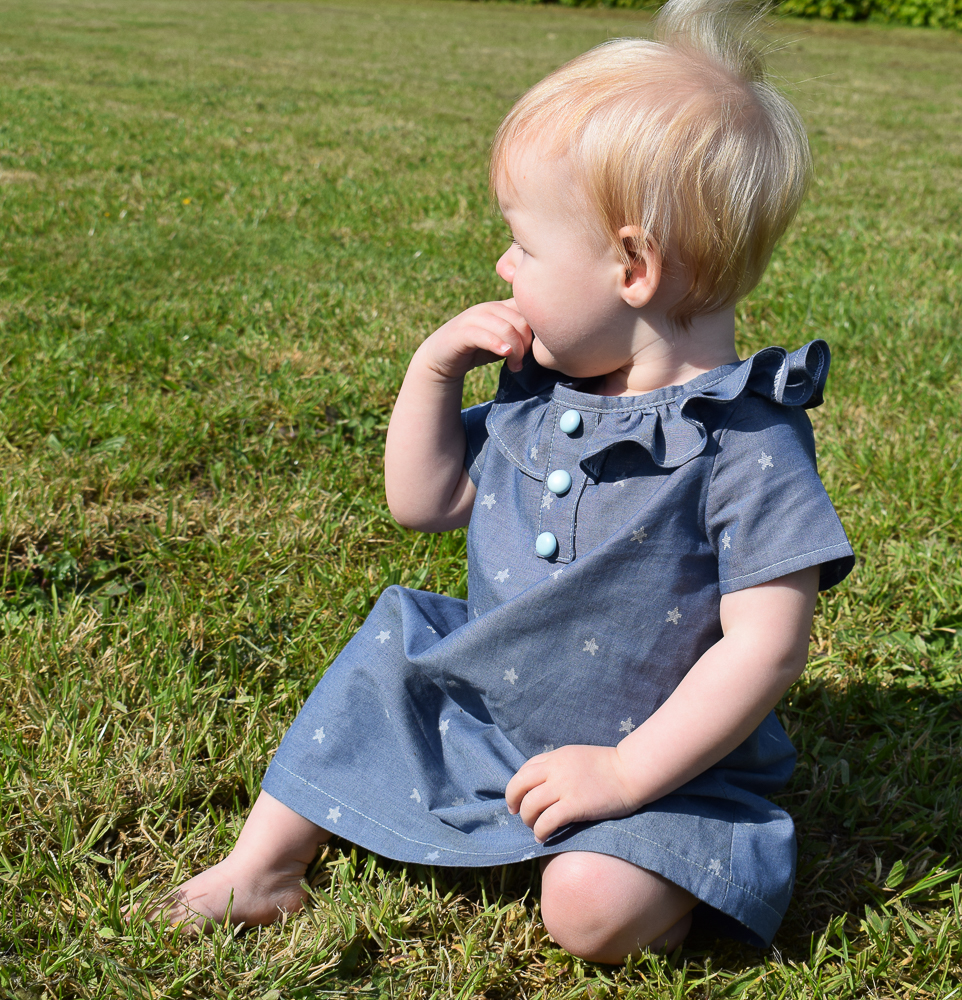 Playing in the grass is quite new for her 🙂
Her dress is made of the softest chambray, also from Miss Chips and also with stars in it.
I think the button placket is so cute for little girls and gives the dress an extra touch.
The buttons were a real buy, I found them at a local flea market, the perfect place for finding small treasures.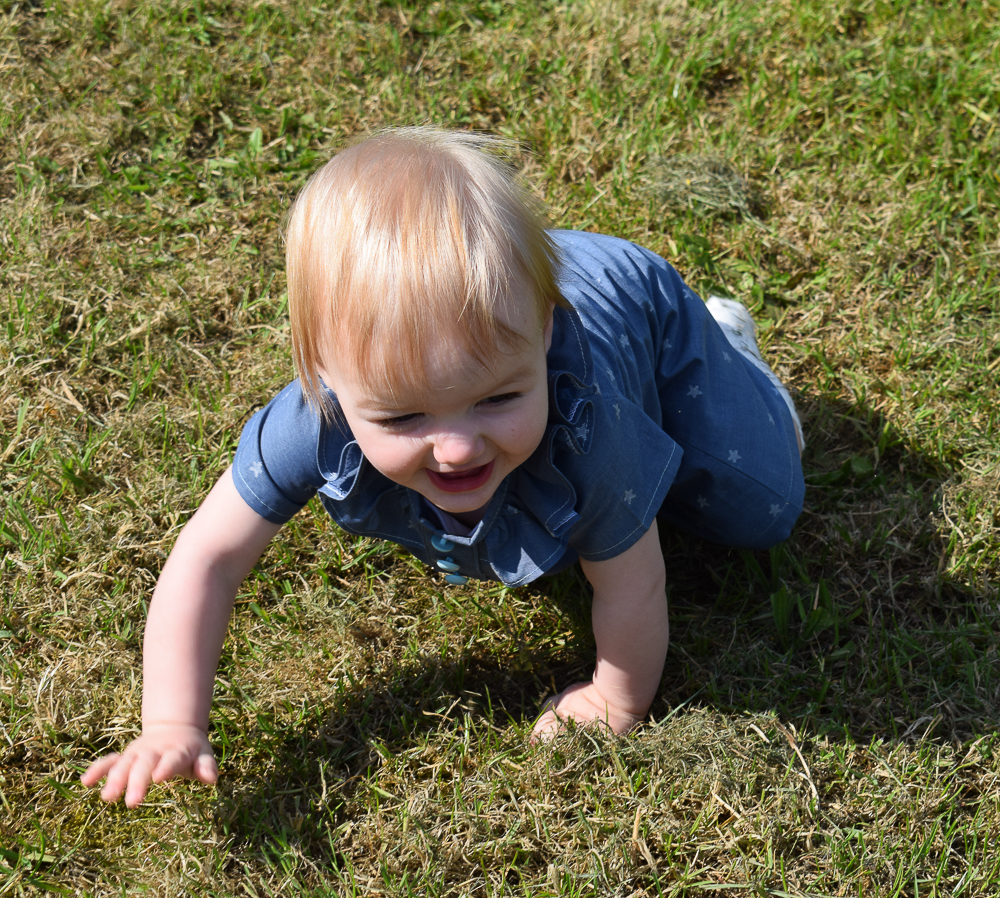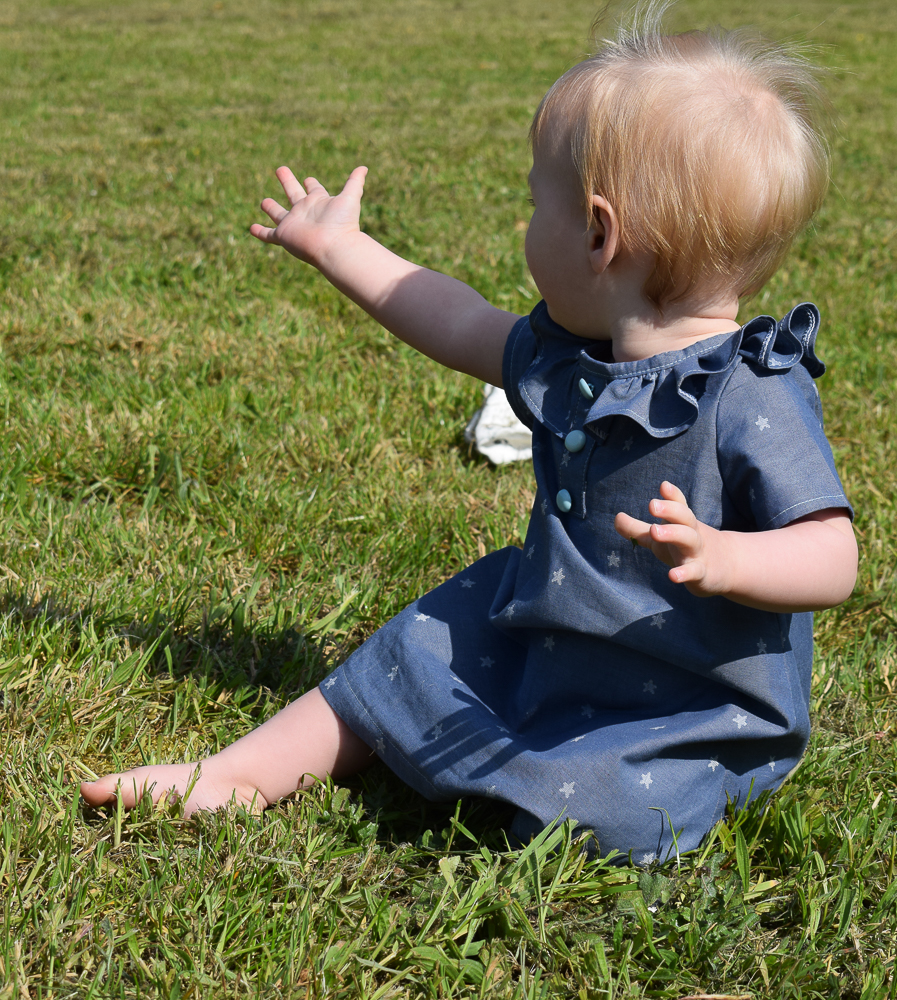 Our little one loves walking around, only, she needs to hold hands.
And in steps her big sister to offer those hands, so sweet!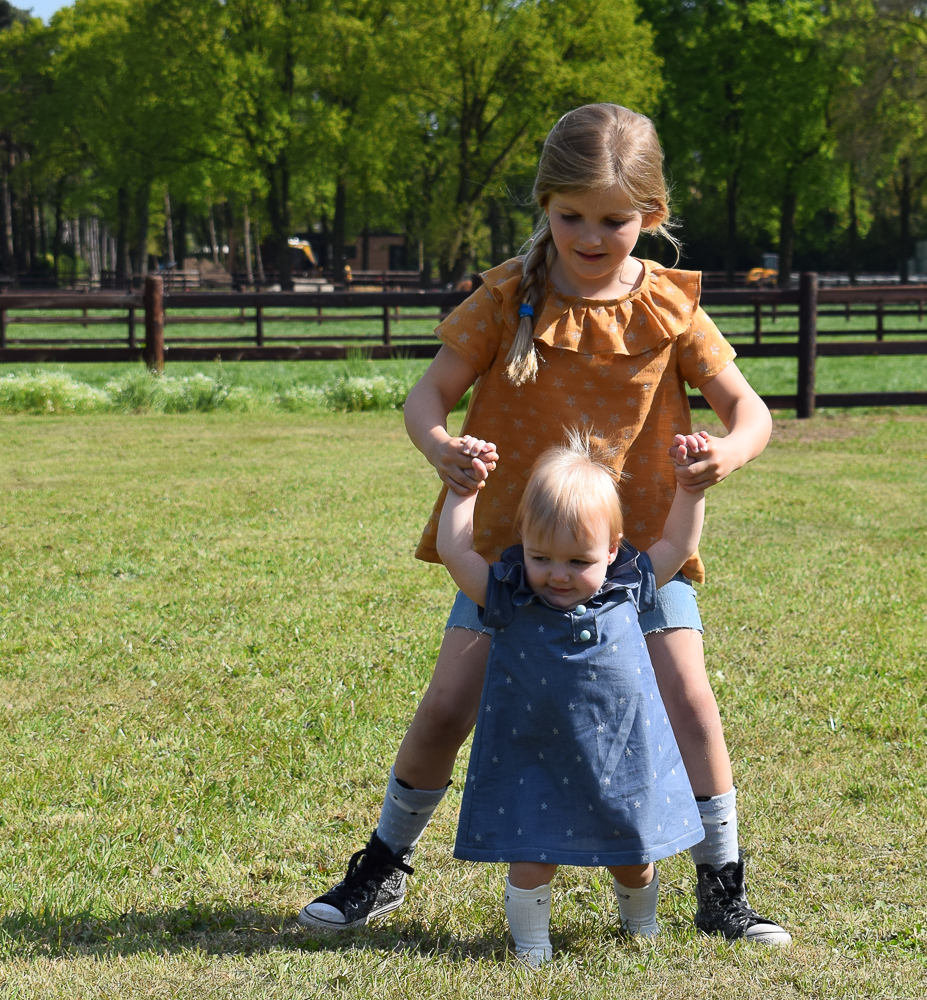 Can't get enough of that collar, I can't help it, I just love ruffles ;-).
If you're not a fan, or you just want a change, Suzanne drew a pattern piece for a peter pan collar and it's free!
Click here to find out more.
If you haven't bought the pattern yet, it's available through this link, with a 10% discount on all Sewpony patterns until june 2nd using the code 'DRESSEDINSEWPONY'
Did you hear about the Sewpony sewing contest?
You can win amazing prizes by entering!
Read all about it here.
Thank you so much Suzanne and Jill for having me on your tour, I feel really honored!
xx